How to Convert AVCHD to MOV on Mac & PC
AVCHD (m2ts, mts) is becoming the standard for professional camcorders. It's capable of recording astounding high-definition footage in 1080/60p (or 720p), making it suitable for creating movies onto Blu-ray Disc or just watching on an HDTV. However, movie files encoded in an AVCHD format are not always friendly when it comes to copying, moving, uploading and playback on Mac computer, and sometimes in PC circumstance.
Before the actual discussion of AVCHD to MOV conversion on Mac or PC, we understand that video conversion isn't as essential as it used to be when playing AVCHD videos in computer itself. In Windows there is a list of different player clients you can use to view videos of AVCHD, whereas for Mac, Apple QuickTime has provides support for AVCHD playback in Mountain Lion 10.8 and later. See how to play AVCHD onto QuickTime.
However, you may still want to convert an AVCHD movie to MOV format or to a format that is going to be more manageable, especially when you're on a Mac OR using iOS applications — you can't see AVCHD thumbnails in Finder, can't use Preview to browse through them, can't stream MTS files extract from AVCHD structure in QuickTime. And AVCHD is only supported with iMovie 10.0 or newer.
There are plenty of programs out there and we'll make a recommendation to help you out when it comes to converting AVCHD to MOV video for Mac, or to other digital formats you want. Video Converter is our favorite. The cross-platform based software enables you to convert a laundry list of video and audio formats to a slew of popular formats in an easy manner, along with the support for a range of devices with sensible presets. One extra useful feature is that it can handle (AVCHD) videos with editing filters.
How to convert AVCHD footage to MOV format on Mac
Stage 1 – Add AVCHD files to the program
Launch the program on your computer, a clean and straightforward interface appears.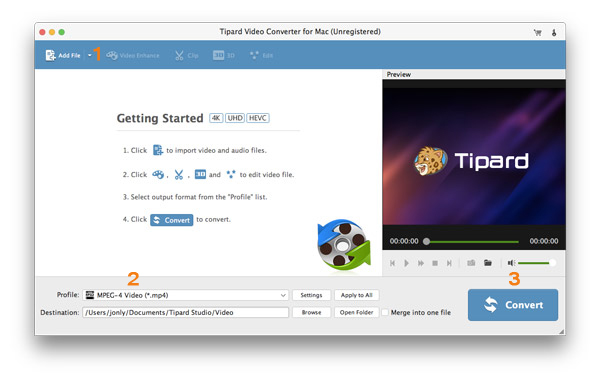 In the program's window, Go to "Add File" on the top toolbar to select AVCHD videos (1080p 24/25/30/50/60, 720p 24/25/30/50/60) you intend to convert into MOV on Mac, and load into the program. You can individually select AVCHD video clips you want or click select all.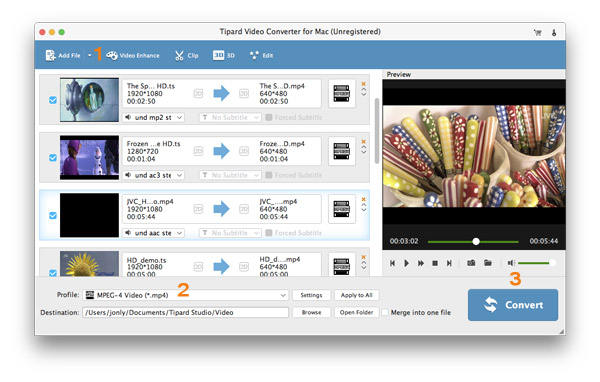 Stage 2 – Pick output format - MOV
Select "Profile" drop-down menu and choose the appropriate file type.
To convert an AVCHD to an MOV format, choose HD Video > HD MOV Video (*.mov). Yes, you can pick another *.mp4 or *.m4v if you want to convert AVCHD to import into iTunes.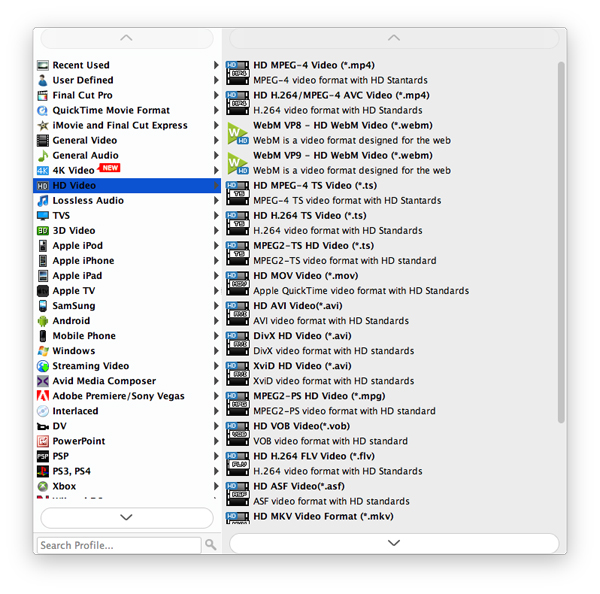 Assign output settings
For an advanced user, there are a number of compression options and tweaks you can choose from to make sure the export video meet your need.
By clicking the "Settings" button next to "Profile" list, it will bring up the settings window, from where you can adjust the exporting parameters for both video and audio including encoder (mpeg-4, h.264), resolution, frame rate, bitrate, channel.
Note that you don't have to adjust anything, as the default options are optimized already.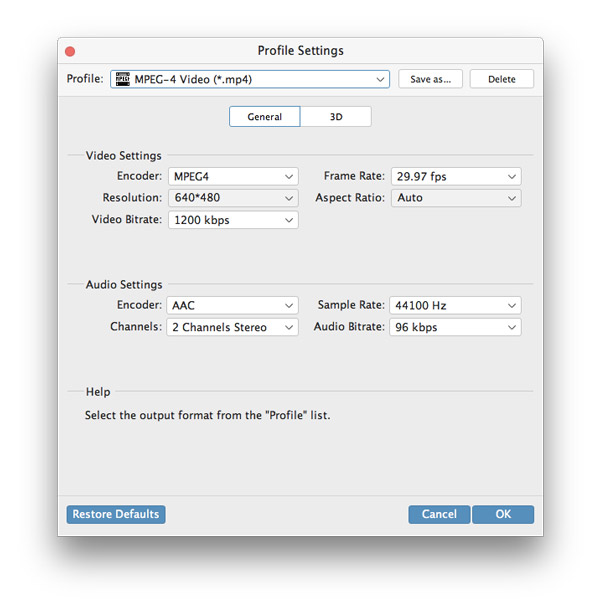 Then click on "OK" in the dialog when you are satisfied with your settings to close the window.
Use preset option if you want to convert AVCHD for device
In addition to converting AVCHD to MOV and other digital formats, this AVCHD converter will be especially useful for those who want to bring their AVCHD movies to portable devices.
All you need is choose the appropriate device you wish to playback the video and the program will automatically configure itself to produce compatible video.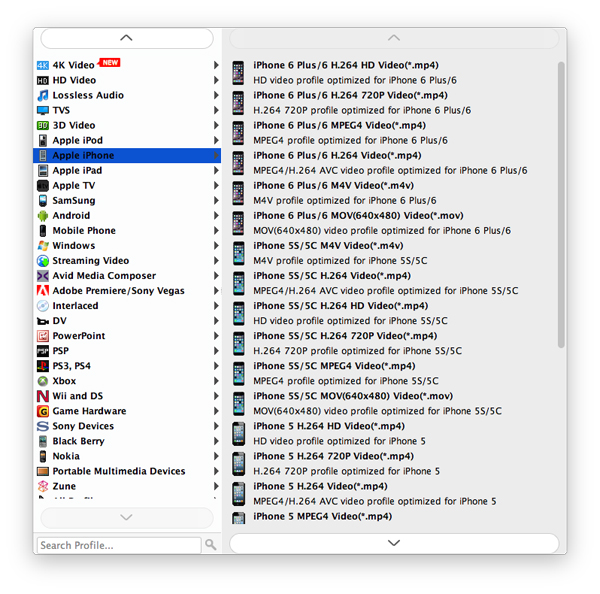 After selecting the MOV file type or preset, you may click the "Browse" button next to file-path text on the bottom side of screen to change the default path for the location of the exporting file on your Mac. Or else the resulting MOV file(s) will be found at C:\Users\Administrator\Documents if you used the default install location.
Stage 3 – Click "Convert" to start AVCHD to MOV Mac conversion
Finally, click on the blue "Convert" button in the bottom right-hand corner. The converter will show you the progress of converting AVCHD to MOV video on Mac, but it could take a little bit longer time for AVCHD's size, so be patient.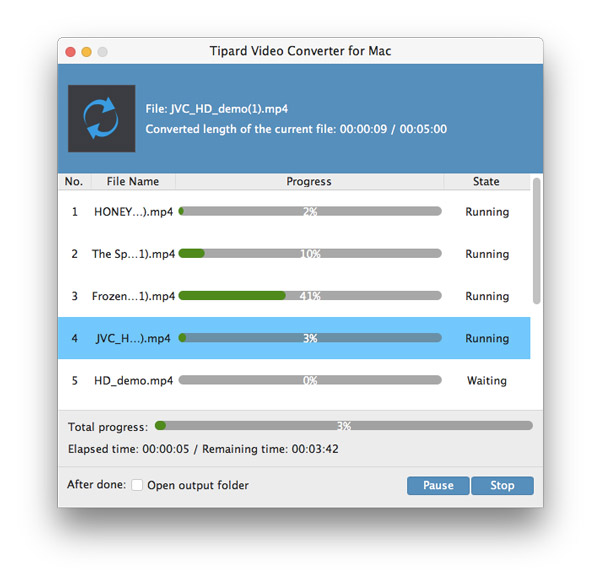 The conversion of AVCHD to MOV file based on Windows supports for CUDA and AMD acceleration technologies, helps to ensure that the program delivers the best possible performance.