How to Convert AVCHD to WMV on Mac & PC
There is a wealth of video formats in circulation in the field of digital video. Movie files encoded in different type of format can vary significantly in flexibility and scope, which makes a possible compatibility issue you must cope with when you try to playback a video on your computer or on a device.
Today's discussion we'll focus on AVCHD (MPEG-4 AVC/H.264, Dolby AC-3) format and the later conversion from AVCHD to WMV for Macs or PCs, so that you then will be able to stream the files smoothly with no interruption.
The AVCHD is a video format used for recording 1080p/ 720p footage in camcorders manufactured by Sony and some other well known brands like Panasonic, JVC and Canon. While many editing applications and players now support AVCHD, it's still a rather terrible experience to use the AVCHD footage from camcorder onto Windows, some versions of Windows Media Player don't read AVCHD for example, let alone the playback on Mac. See more about how to burn camcorder videos to Blu-ray disc here.
There are a host of tools around which promise they can help, but we like Video Converter for converting AVCHD to WMV video files on Mac & PC. It do batches, it's fast and works like a charm. In addition to converting AVCHD footage into WMV, it accepts tons of other popular video formats including AVI, MKV, MP4, MOV, FLV, MPG, WebM as input and export to digital video & audio you like. It also supports video editing and deeper tweaks, whichever you prefer.
Follow the steps below to convert your AVCHD video files to WMV format (Read next: how do I convert MKV to .mp4 format on Mac). We'll be focusing on the Mac version here as I'm using an iMac, but the program also runs on Windows OS.
How to convert video from AVCHD to WMV format on Mac
Stage 1 – Import AVCHD clips
On opening the program, the first thing that will catch your attention is its clean and simple interface. The program is very well organized with image icons and text corresponding to every necessary conversion option you'll need for converting AVCHD to WMV file on Mac.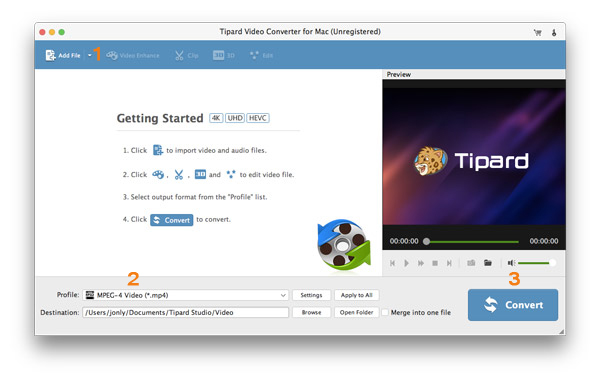 Adding AVCHD footage to this WMV converter is fairly easy. Once you click the "Add File" button, the file-browsing dialog box immediately pops up. Locate the AVCHD files you want to convert and select them.
But the program also has feature that allows you to drag your AVCHD files into its window. Importing time will depend on the number and length of AVCHD source videos.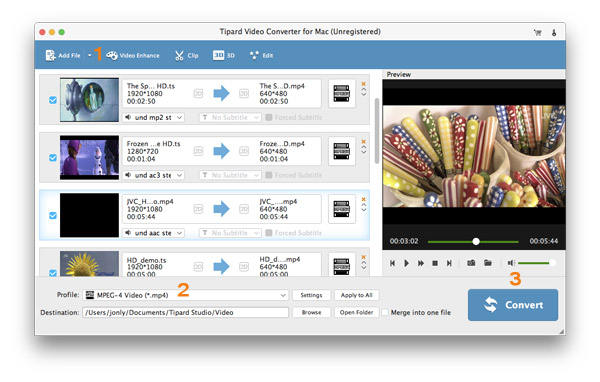 Stage 2 – Pick *.wmv under HD Video in "Profile" down-down list
The application supports a host of popular video & audio formats, covering almost all of conversions ranged from AVCHD to MP4, AVI, FLV, MKV, MOV, MPEG, to M4V, VOB, WAV, APE, FLAC, M4A, WMA, AAC, AC3, MP3. You can find them by clicking the "Profile" list at the bottom left of screen.
For purposes of our discussion today, we simply select HD WMV Video (*.wmv) from "HD Video" category as export option.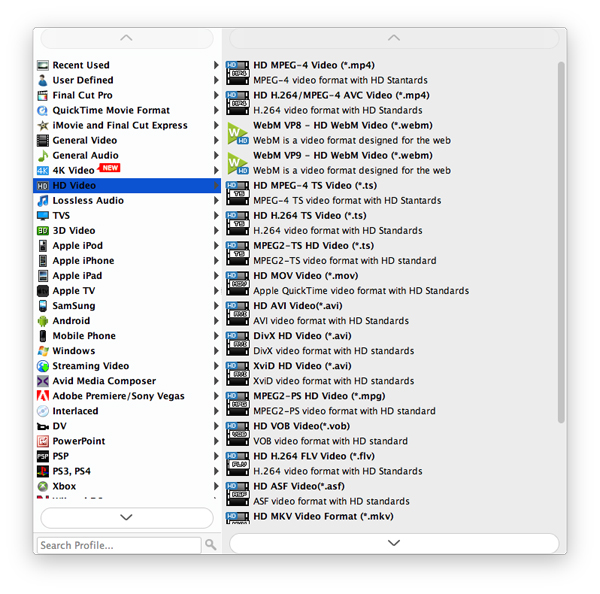 Use device preset if you want to play AVCHD onto a device
You might pay attention to those device-targeted presets listed on the left side of panel as shown in the image below, if you just want to convert your AVCHD video files for playback on a device of your choice without fiddle with complex menu and tweak endless settings.
The converter understands this and prepares a great selection of pre-defined presets, including support for the latest electronic players in the market. For those who intend to play AVCHD onto Apple iPad for example, just pick iPad profile from "Apple iPad" category, you're off. All of conversion settings will optimized automatically.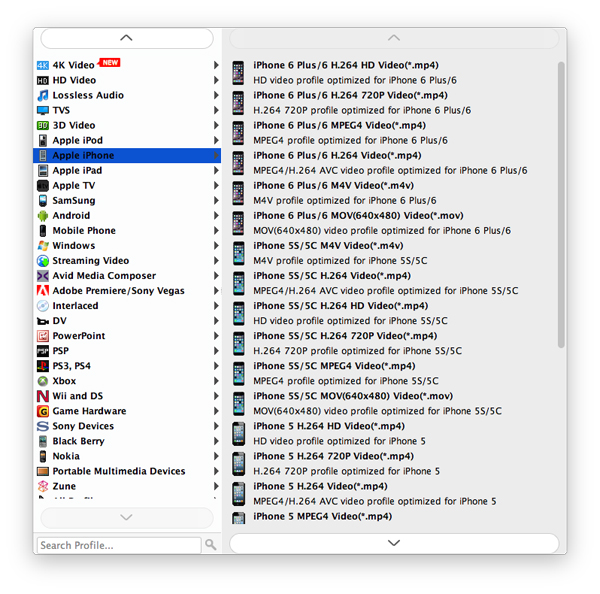 Then you will click in the "Browse" at the right of "Destination" drop down menu. There will be a dialog box that appears and you need to pick where you want your resulting WMV files to go on your computer.
Stage 3 – Convert AVCHD into WMV on Mac OSX
At this point, you can just press "Convert" at the bottom side of program window and the AVCHD video will be converted to a WMV file on Mac and stored in directory you set previously.
Depending on the number and size of your AVCHD video file(s), and available processing power, the AVCHD to WMV Mac process may take a while.
Be patient.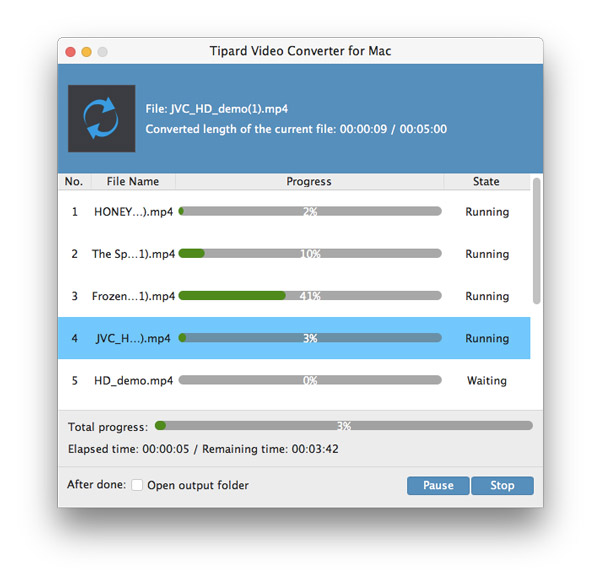 If you're on a PC and need to convert AVCHD to WMV format, the program's Windows edition even supports for Cuda and AMD APP acceleration technology to vastly speed up the conversion process.
Have fun AVCHD converting!