How to Transfer FLV Video to iTunes
There are so many formats used for distributing digital videos today. While some formats could work with a group of media players, others might be only accepted by a limit of certain players and applications, which makes it a necessity to convert video files from one format to another sooner or later.
Let's say you have a collection of downloaded movies on your computer, they save in .flv file extension (see how to download videos from YouTube site on Mac/ PC). You now want to add those FLV files to iTunes to organize in library, but only find that it is an unfortunate file format because Apple iTunes don't recognize it. Is there any way you can get those files imported into iTunes library?
As we all know, iTunes, like most Apple products, accepts very narrow video formats including m4v, mp4, and mov. Basically, if your movie files are not in extension of these three formats, you will have to convert first. Fortunately for video fans, there are many of FLV converting programs available on the Internet that enables you to convert FLVs to a file format that's supported by iTunes.
In today's discussion, we'll introduce a program named Video Converter. It is designed to convert Flash videos and other movie file to iTunes quickly for both Mac and PC machine, making full use of your computer's multi-core processor. And it supports plenty of video formats as output such as MP4, MOV, WMV, MPEG, MKV, AAC, WMA, MP3, M4A, etc. In addition, it has device-specific preset profiles ranging from iOS players (iPad, iPhone, ATV, etc.) to Android phones, tablets.
This guide is written for converting FLV videos and importing into iTunes library with the Mac version of the program, but the steps under Windows are the same. You can also follow the instruction about how to add FLAC to iTunes here if you happen to have lossless .flac audio files and want to transfer to iTunes.
How to convert FLV and transfer FLV onto Apple iTunes in Mac
Stage 1 – Load FLV flash video(s) to the software
Open Video Converter. Click on "Add File" on the top toolbar, a window pop up, navigate to the .flv video file(s) you want to import to iTunes, select them and click Open button. You can also use the simply drag-n-drop to add flash FLVs to the program.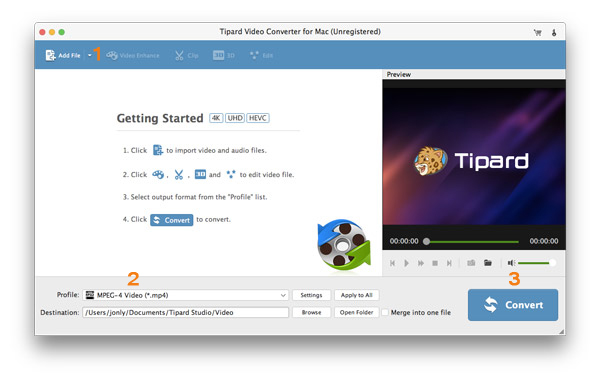 Stage 2 – Select an iTunes supported format as output
This step involves pick an iTunes friendly format for converting to, as configure the encoding parameters if required, and choose a device-target preset if you like.
To set the output format, click the "Profile" drop-down menu to enter Format Profile panel. On there, you select the desired output profile.
From our experience, M4V, MOV and MP4 are all profiles that iTunes will accept well. You can choose any of them as resulting output format.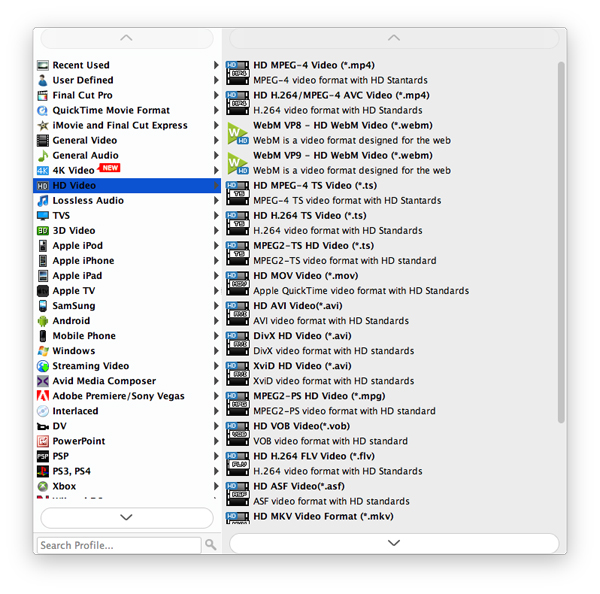 Beneath "Profile" is "Destination" option, clicking it will show you a small window requiring you to choose a location for resulting files.
Stage 2.1 – Configure output parameters (optional)
If you click on the "Settings" next to "Profile", you'll be presented with various parameters (such as codec, resolution, bit rate, frame rate...) for the output encoding. This is really useful for videophiles who know how to fine-tune them.
For this operation, we're making no changes to anything in there. This is a straight conversion from .flv to iTunes file on Mac, so we'll leave all settings as is.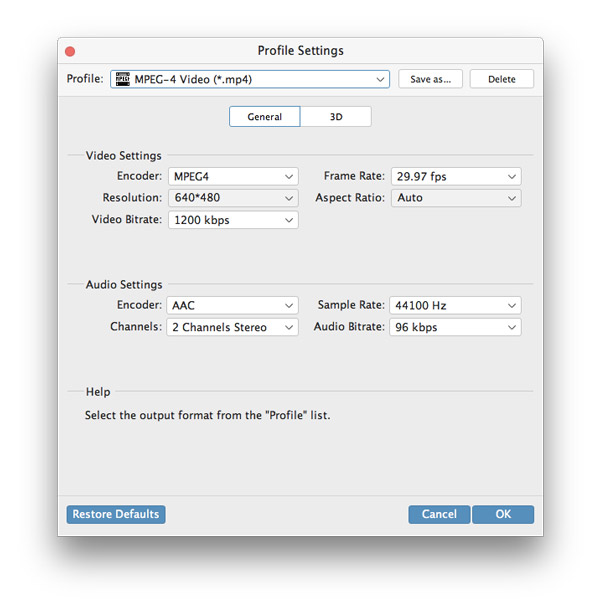 Stage 2.2 – Pick a preset
If your end goal of copying FLV to iTunes library is for playback the videos on a device like iPhone, iPad or other iOS devices, we strongly recommend you to pick a Device-Specific profile. You don't need to delve into output settings as all of them are optimized automatically.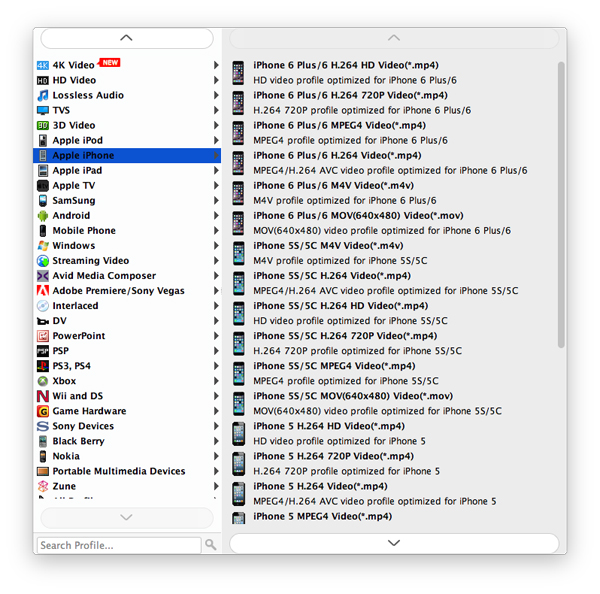 Stage 3 – Start converting FLV to iTunes files on Mac
Once you have selected output options you need, you must tell the program what the destination will be. Click on "Convert" button on the bottom side of screen, the software will now convert your FLV videos to Mac iTunes format you select in Stage 2. As the conversion goes, you can take a break.
Here's our detailed walkthrough on converting WMV into MP4 (h.264, mpeg-4) files on Mac OSX.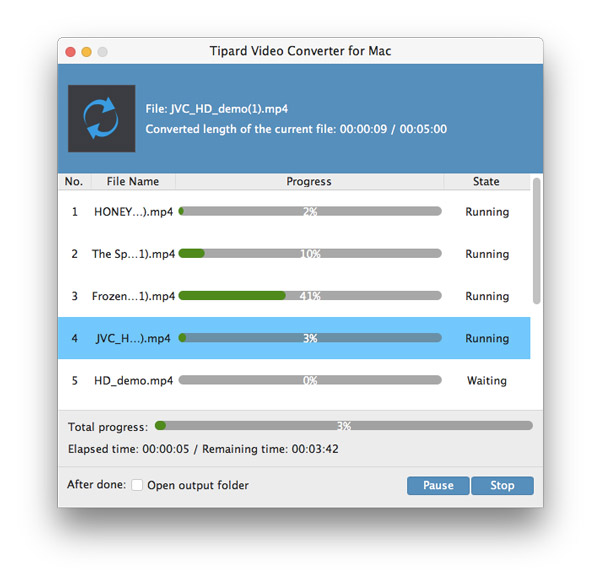 The progress status will be shown in the process bar, under the corresponding item.
Once you have FLV file(s) converted, you can then load them to iTunes library and sync with any of your iOS players including iPhone, iPad (mini), iPod, Apple TV. See also: how to burn iTunes movies to Blu-ray on Mac.
Enjoy!