How to Convert iMovie Video to WMV Format
Apple iMovie is a powerful video editing application that's shipped in every new Mac computer, and it works for both iPhone and iPad tablet. It includes the series with tools that the vast majority of its users will ever need to create, edit, and share beautiful movies and Hollywood-style trailers.
There are many circumstances in which you may need to export an iMovie project on Mac computer or iOS device as a self-contained video file that is ready for archiving and/or distribution. The problem is, iMovie only allows you to export the project to a limited number of formats like QuickTime (.mov) file, M4V, MP4, DV. If you plan to distribute an iMovie project for use on Windows machine, for example, you sometimes have to convert the iMovie project video to an WMV file, a Microsoft-developed format which has gained its universality and general ease of use on Windows platform.
Fortunately, whether you're trying to convert an iMovie video to WMV format in Mac, or to other formats you desired, there are a lengthy list of video converter programs available on the web that allow you to accomplish such kind of jobs. We prefer Video Converter for Mac offering given its level of fast, comprehensive, extensible, and highly configurable performance.
The application supports a large number of different video and audio formats as input, from the common file types to the less-used formats, and convert into any other format that will work on your desired devices. It also allows for the tweaking of how the resulting video size and image quality will look with output file settings.
If you want to copy the iMovie video onto PC's, and then convert it into WMV file, you can try its Windows equivalent — Video Converter for Windows.
Here's out quick guide on how to convert a video exported from an iMovie Project to WMV video files on Mac OS X using the application's Mac version, so you can make compatibility issues a thing of the past.
How to convert iMovie exported video to WMV format on Mac
Open up the software. The main interface should like the one shown below.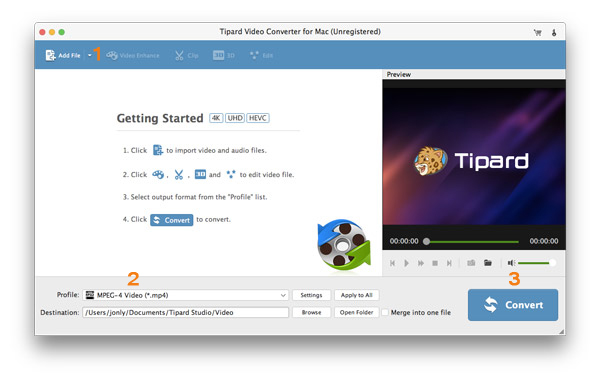 Stage 1 – Load iMovie video files onto the program
In the top menu, click the "Add File" button to select the iMovie videos that you want to convert into WMV from computer.
A bonus feature of this Mac app is the ability to play and take screenshot(s) from the video in preview window to the right.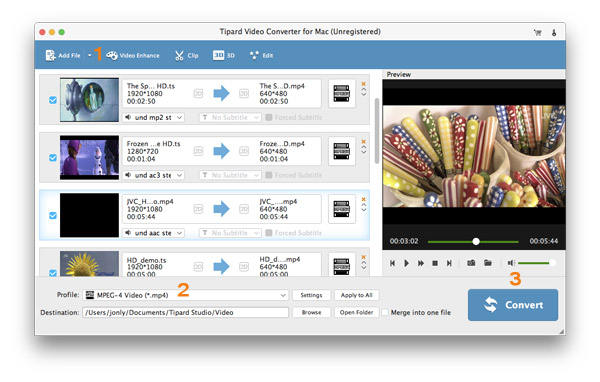 Stage 2 – Choose WMV from "Profile" menu and configure output settings
Next, it's time to pick your settings—the most important is the video format.
Head to "Profile" drop down menu in the lower left side corner. Although WMV - Windows Media Video (*.wmv) option will work for you from "General Video" list, you'll a resulting file with better image quality by picking HD WMV Video (*.wmv) profile from the "HD Video" list.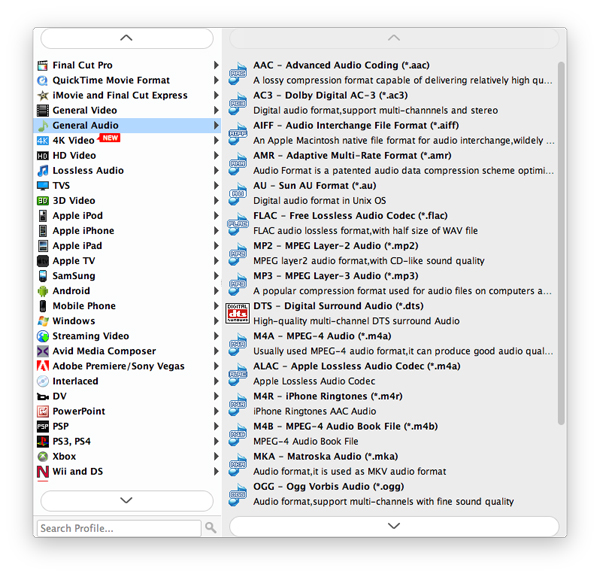 Video and Audio Settings
This step is optional.
Now we are going to profile settings window. In the bottom center, click the "Settings" button beside the "Profile" drop down menu.
The program mixs of usability with a ton of conversion tweaks (bitrate, resolution, frame rate, codec, sample rate, etc.) to make sure all of your videos are the same, or each video is just right to get results you want. Please note that you should find the right balance between quality and file size to stream a video effectively.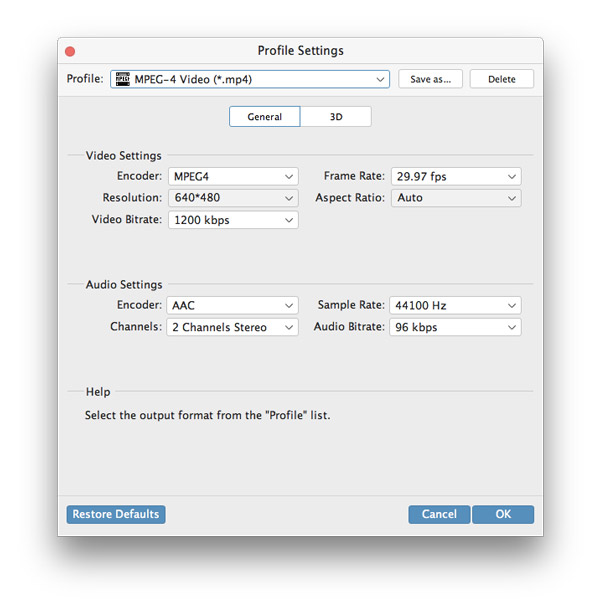 Presets available
Before we start blindly converting iMovie video into WMV, take a moment to consider how the resulting WMV files will be used. If you just want to put the output WMV files for playback on Xbox One, for example, you can go with the preset options in the list.
The software comes with a wealth of pre-defined device presets, which will be especially useful for those who want to bring their movies to multimedia device you already have, without manually configure the settings that fit to the device you choose.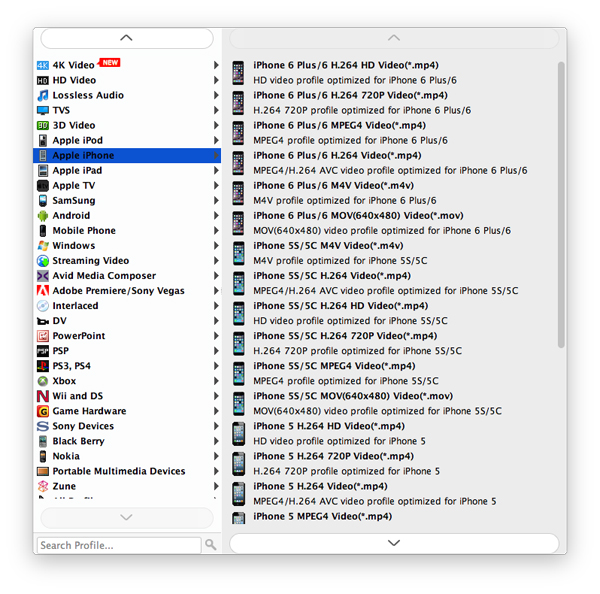 Stage 3 – Converting iMovie video to WMV on Mac OS X
Before converting your iMovie exported videos, make sure the saving directory in "Destination" field in the bottom left corner is right. you may press the "Browse" button and modify the default path and select your desired location on computer.
Now you can hit the blue "Convert" button at the bottom side to begin converting your iMovie video files into WMV format in Mac. You'll be able to track the progress at the new pop-up window.
Depending on the length of iMovie videos and your output settings, it could take a few minutes before the application completes its process. You can just sit back and have a coffee.
That's it. Once the iMovie video to WMV conversion process is complete, you're ready to navigate to the folder you specify previously and use the new created files free.