How to Convert M4A File to WMA File
There are numerous music file formats in today's digital world. You may at some point getting an error when you try to playback a sound file on your music player or video player. So at that time you usually have several options. One of the easiest ways is convert your songs to a file in the format that your player recognizes.
In today's topic, we mainly talk about how to convert M4A to WMA file on a Mac or PC machine (here you can also find guide about m4a to mp3). M4A is a format developed by Apple and used for storing compressed audio data. It uses AAC or ALAC codec to encode audio. The quality of M4A is better than another popular audio file - MP3, but has a smaller size. Due to its proprietary, it is somehow limited only to be used in Apple ecosystem. So, in some cases, you may need to convert M4A to WMA format for playback on a Windows-centric device. WMA is an audio format that is developed by Microsoft and has a large popularity among Windows products and programs.
To transfer your music files form .m4a to a WMA sound track on Mac / PC, you will need an audio converter application. Video Converter is our favorite. It makes audio conversion as well as video conversion just about as easy as it can be. It's capable of converting any audio file to WMA or to other popular audios such as mp3, ogg, wav, AAC, AC3, and converting video files from one format to another you desire. Besides, there are useful preset options bundled in the app for you to convert video/audio to the format with proper resolution for a number of handheld devices including iPhones, iPads, Android phones and tablets.
Related: convert FLAC to MP3 – yes, it's possible and simple!
I'll start by explaining exactly what you should do to finish the conversion of M4A to WMA audio for Mac /PC.
Stage 1 – Load M4A music files
Once you've installed the program on your computer, launch it you see a screenshot of software below:
Next, click the "Add File" button on the upper left corner of the GUI, and then browser to the M4A songs on your local folder you want to save in .wma format. Select them and click "Open".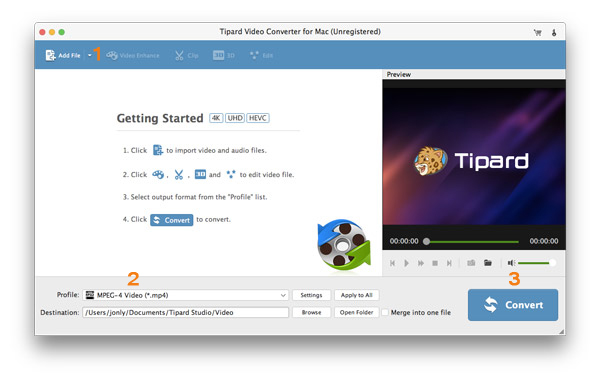 Stage 2 – Choose the WMA format you'd like to convert the M4A for
Click the "Profile" button on the lower left corner of the interface, then you will be presented with a new windows like so: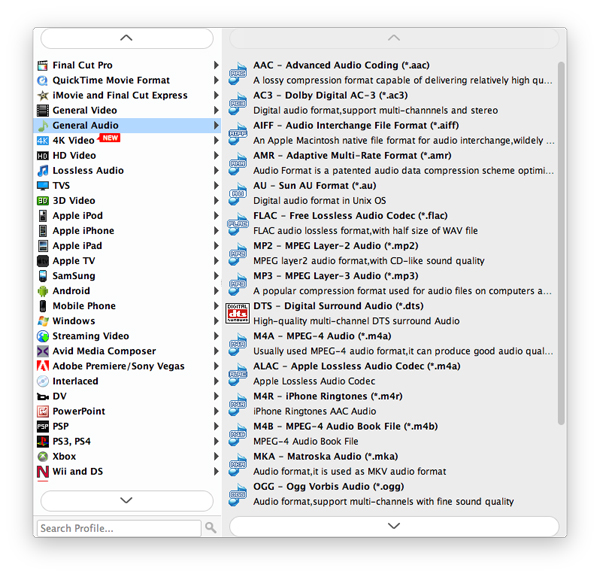 On there you can specify what format you want. For us, we simply pick "*.wma".
Pick preset option rather than format
Instead of choosing a specific format profile, this M4A to WMA converter allows you to select the device preset on which you'd like to playback your video & audio. After you pick it, the software will automatically configure a proper format in a resolution and size optimized for the target device.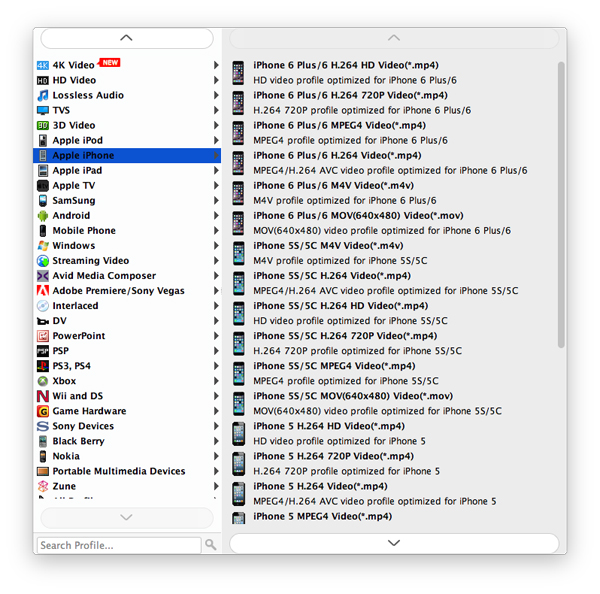 Stage 3 – Begin converting M4A sound tracks
When everything is ready, click the "Destination" on the lower left of GUI, you will see a pop-up panel which asks you specify a file saving path. Simply click the icon to choose a location for new file.
After that, we'll go ahead and click "Convert" button to convert M4A audio file to WMA audio file in Mac.