How to Convert MKV to MOV File on Mac & PC
MKV or Matroska (www.matroska.org), is a very modern, flexible container file that's capable of storing a wide range of video and audio streams, and even subtitle streams under the sun. Unlike other common formats, the most likely video contents included in MKV file format is h.264/MPEG-4 AVC; The MKV also supports the newer and still under development h.265/HEVC video content (a successor to H.264/MPEG-4 AVC), so the MKV video file is often high definition with either 720p or 1080p, or even up to 4K UHD.
Why transfer .mkv to .mov movie format?
Despite the advantage to use MKV to carry high definition movies, not every player has capability of streaming this format. If you're putting MKV videos on QuickTime player, iPad, or to Apple TV, for example, you'll find none of them will play it natively. Unless you want to watch MKV just on your Mac & Windows computer using something like VLC client to play it, video conversion is still a near-universal way to go. You'll want to go with the more widely supported MOV and MP4 format (see .mkv to .mp4 Mac), that's to say, you can choose to convert MKV to MOV format or another MP4 format.
MKV Converter Software
For purpose of this, we use a program called Video Converter. This lightweight, easy-to-use tool let's you not just convert MKV to MOV file on Mac or PC, it also offers conversion amongst all type of digital formats like WMV, MP4, VOB, MPEG, AVI, and has integrated presets that enables you to convert your videos which can be made compatible for portable devices such as iPad, Apple TV, PS4, Android. Besides, the software performs batch conversion, file joining/splitting and video editing.
Now, let's begin the steps about how to convert a MKV to a MOV file with H.264/AAC or MPEG4/AAC for Mac OS X or Windows. This tutorial assumes you're using the program on Mac, but you can also do this on Windows.
Here's the screenshot of the program: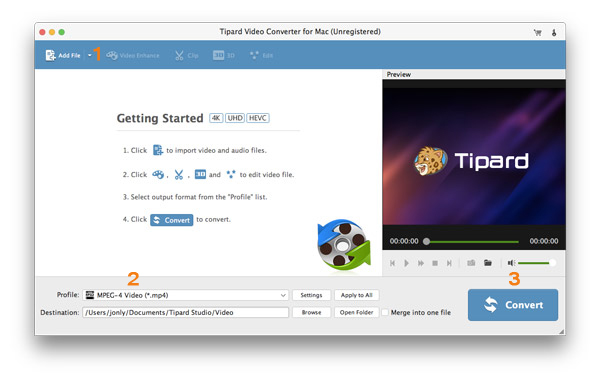 Stage 1 – Add MKV file(s) onto this MKV to MOV converter
Adding files is as simple as highlighting them on your local folder and dragging onto blank section of program.
Or head to "Add File" button on the left side of top menu, a file browser window opens asking you to choose the MKVs you want to convert onto the program.
It supports every other format that you can imagine as input. Check how to convert MPG to MOV files on Mac for a tutorial.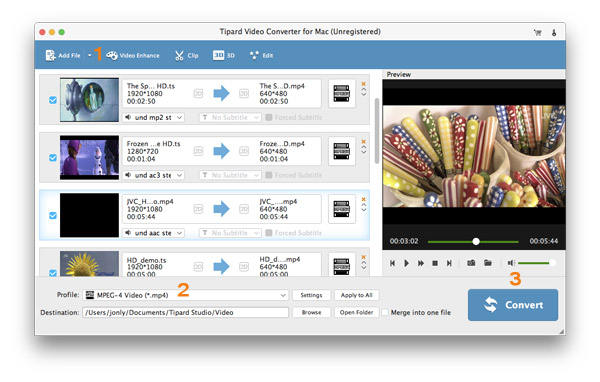 Batch processing is a nice feature with this program. Rather than you could only convert a single video at a time, you can import as many as you like, and convert them at once.
Stage 2 – Select the file type your video should be converted to
In this step, select an output format by clicking "Profile" button on the lower left side of the GUI, and a drop-down list will display like this: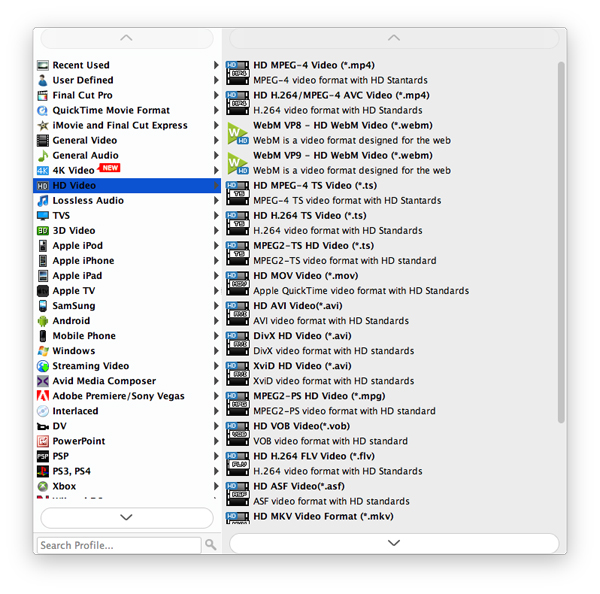 You then see there are a multitude of output profiles. For our case, select "*.mov" from "General Video" category.
Stage 2.1 – Change output settings as needed (optional)
You then can tweak many of additional elements of MOV format (codec, resolution, fps, kbps, bitrate, channels) by clicking the "Settings" option next to "Profile".
This is an optional step. You'd better know what you are doing, or else just leave it alone since inappropriate tweaking will cause the output to bad.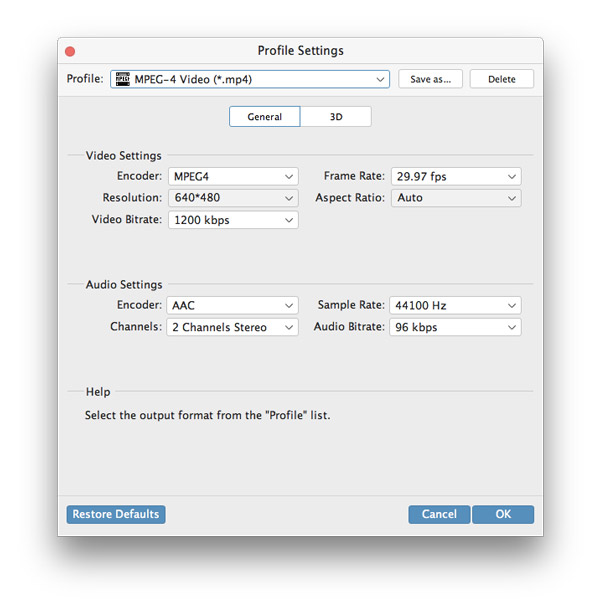 Stage 2.2 – Choose Preset instead
This MKV to MOV Mac converter also comes with presets for different devices, which allows you to convert quality MKV and other files into a format tailored to a handheld device you happen to have.
You will find over 200+ such profile, ranging from iOS devices, Android smart phones, tablets, televisions, gaming systems, set-top boxes and more.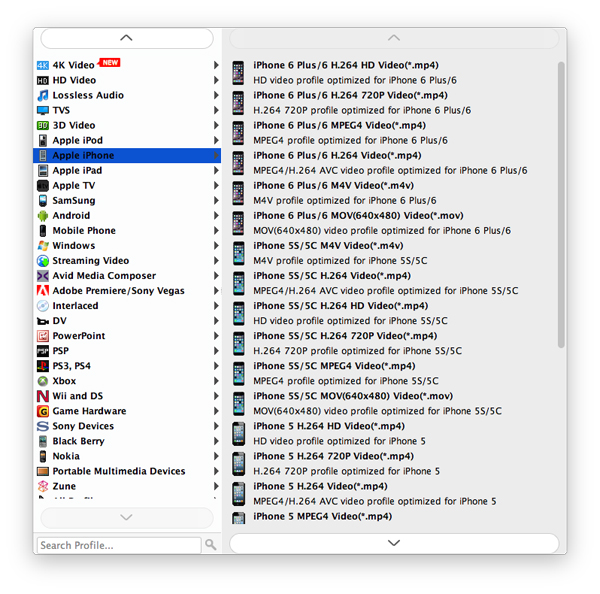 Stage 3 – Edit the video (optional)
Many of these applications has video editor built in, but designed for the advanced user and not easy to operate. Luckily, the software here has some basic video enhancement options available for you to easily edit the video.
You can enter the editing mode by click on the "EDIT" icon on the top tool bar of program interface.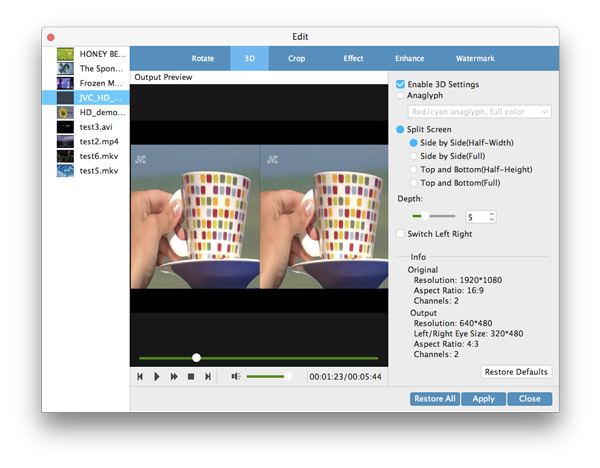 Stage 4 – Convert MKV video files into MOV
Now, start the conversion by clicking on the blue "Convert" icon at the lower right of main screen.
The software will convert the video in .mkv to .mov file on Mac OS X. Then all that's left for you to do is wait.
Read next: how can you download YouTube videos and convert to MOV for Mac.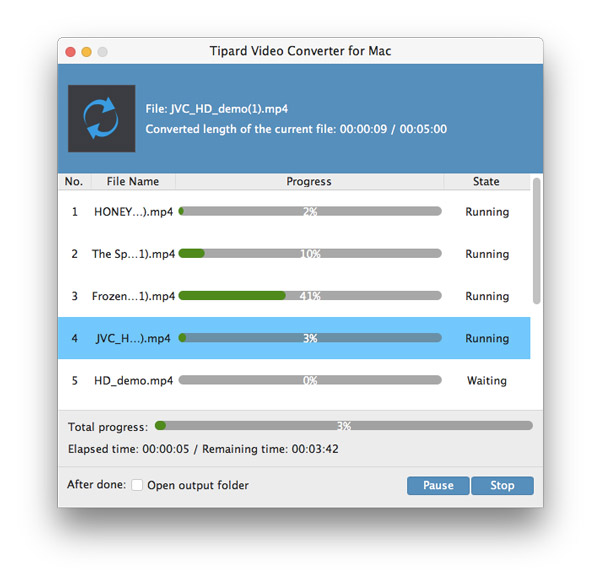 The process takes time, normally determining by the size of source file, the target quality setting, and the relative efficiency of the codec. You may take a coffee and have a rest.
Once the conversion is successfully done, you are ready to play the new MOVs on device you choose anytime and anywhere. Enjoy it!