How to Convert MKV (720p, 1080p) to WMV
Digital video is everywhere nowadays. While some of videos end in *.mp4, *.mov, *.wmv, *.avi file extension, some others may be in *.mkv, *.mts, *.m4v, *.flv, *.vob and more. But the difficult part is that playback devices such as smartphones, tablets, TVs may not support all of these video formats, nor do media players and platforms. The video format may be not the one you're trying to play.
Suppose if you have a bunch of 1080p/ 720p MKV collections download from the Internet and want to play on a Windows device, you may be getting an invalid file error that the MKV format is not supported. So at that time you have to convert your MKVs to WMV, or some other Windows-based formats. In today's discussion, we're going to talk about how can you convert a MKV to a WMV file on Mac and Windows platform.
MKV is a very popular container file format, thanks to adoption of the breakthrough H.264 standard. It can hold virtually anything in it including videos, audios, subtitles, metadata and multiple languages. A large number of anime and foreign movies with full HD 1080p resolution or 720p HD resolution adopts Matroska .mkv as their output file extension. Since MKV gets an increasing popularity in digital world, making converting necessary for cross-platform use.
MKV converter
Thankfully, converting videos in .mov format to .wmv format for Mac & PC is easy enough with the help of video converting. If you need your conversion tool to support the widest possible range of formats then Video Converter could be good choice.
The application brings every necessary option that you'll need to convert MKV to WMV in both Mac and PC computer, as well as converting nearly any format you like. It comes with video enhancement tools, file merging, custom tweaking capabilities. Whether you want to batch process multiple of videos at one time or adjust video parameters, the converter software can handle it.
Another extra feature of the software is it boasts a wide range of device-targeted presets designed to help you convert any video, including MKV file, to view on popular device from iPad, iPhone, smartphones, Android tablets, PSP, Xbox, TVs, and more.
Click the link above according to the platform of your choice to download the package and install the software. You will just need to follow the on-screen instructions through the process.
Mac OS X: How to convert .mkv files into a .wmv format (for example)
See More: How to Convert MKV to MOV Video File on Mac
Stage 1 – Add MKVs that you intend to convert into WMV to the application
As soon as the application initializes, you'll be greeted with a clean interface, with all the necessary options for converting MKV videos are out front and not hard to find.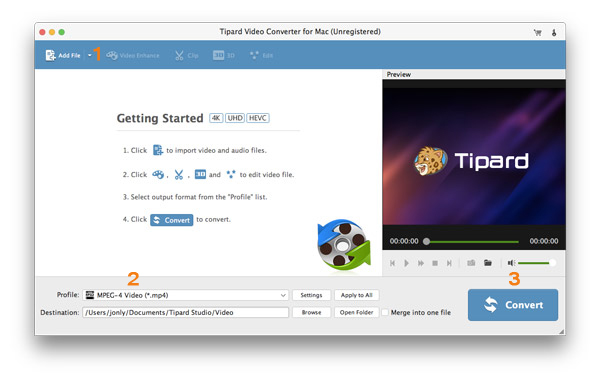 To add MKVs or any other video source, click on the "Add File" button from the top menu. This will open a file-selecting dialog box. With the box, you should locate the folder where your MKV videos are, choose them and hit Open.
The Mac MKV to WMV converter supports batch conversion, so there's no need to individually convert each MKV file. You can add multiple files into the list for waiting converting.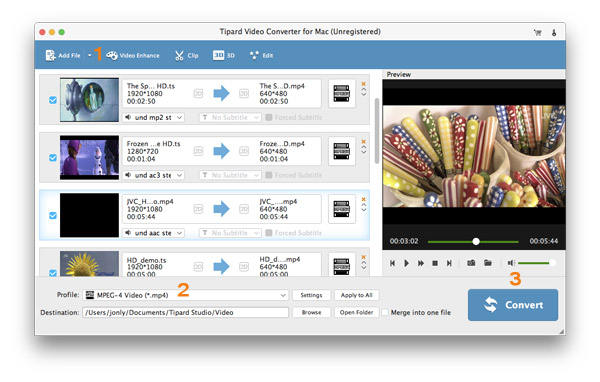 Stage 2 – From "Profile" menu select WMV as output profile
Now go to open the "Profile" drop-down menu in the bottom left corner, this will bring you into the format-choosing panel.
Head to "HD Video" category in the left pane, click it to expand its list of HD video format options, scroll through and select the HD WMV Video (*.wmv).
Next, under "Profile" is "Destination" where the resulting output files are. If you want to save the file to a different directory than C:/users/[yourname]/Documents, click the "Browse" and navigate to your desired save location on computer hard drive.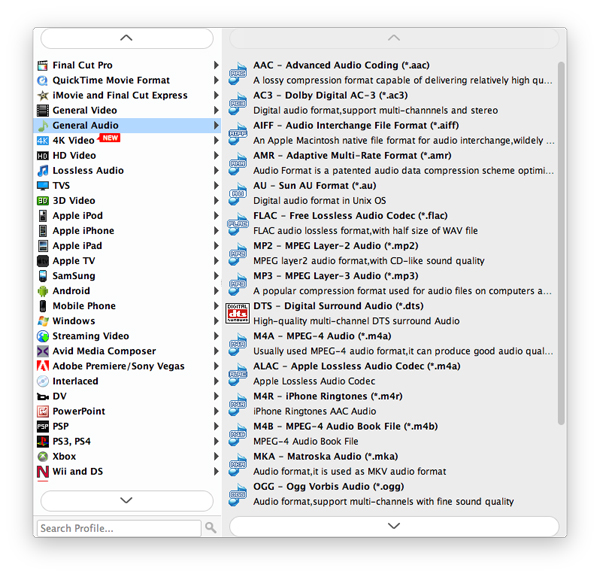 Output parameters adjusting available
For advanced users, if you need to take a little more control over video conversion parameters like codec, aspect ratio, bitrate, FPS, resolution, you can click the "Settings" button next to "Profile" menu to get into profile settings window.
Please note that any tweak you made on the video will have an impact on the quality and file size. It's advisable to untouch those settings unless you absolutely know what you're doing.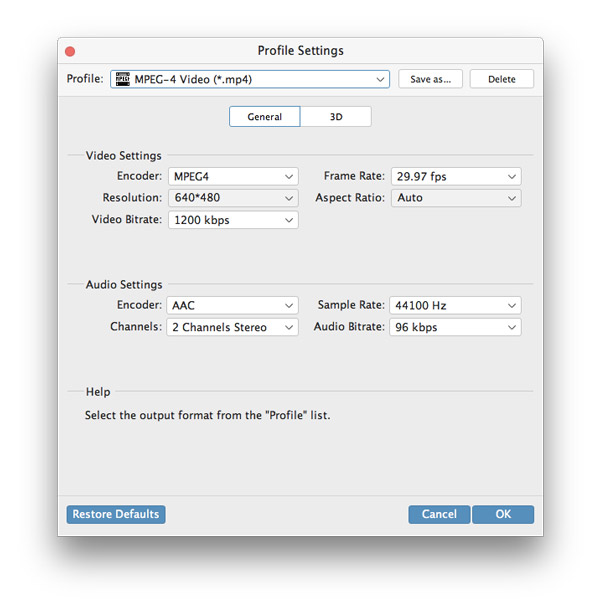 Presets available
The MKV converter comes with a good list of presets for you to choose from, as screenshot shown below. If you convert MKV to WMV video for playback on Xbox One, for example, instead of selecting a WMV profile from "HD Video" category and then tweaking its output settings, you can go to stick with Xbox One WMV HD Video (*.wmv) preset under "Xbox" category.
Many of other popular presets including Apple products, Android, PSP, TVs, Sony Devices, Wii and DS and others available for you.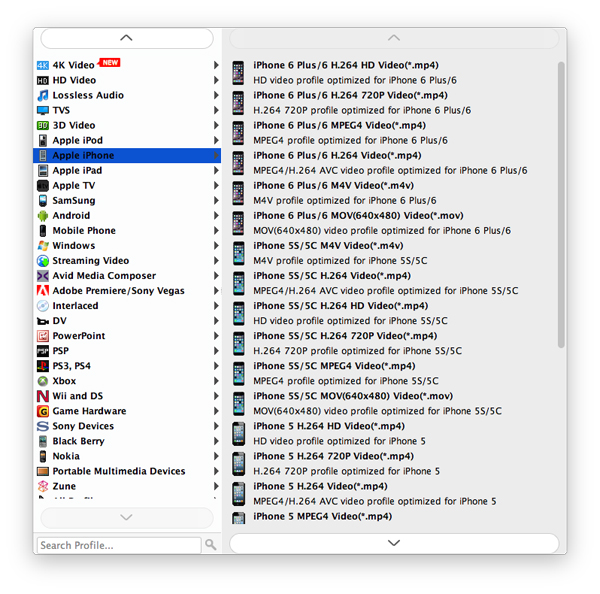 Video editing available
If you want to split the video into several segments with exact starting and end time, remove black bars on top and bottom sides, adjust brightness, contrast, saturation, put text watermark on it, you can go for video editing filters (Clip, Edit, Video Enhance, 3D) on the top menu of the program. A preview window will show you the real time video-editing effect you make on the video.
Stage 3 – Start converting 1080p/ 720p MKV video files on Mac to WMV
Now that you are done with everything, you are ready to convert the MKV to WMV format.
Press "Convert" button in the lower right-hand corner of the screen, wait for the conversion magic happens. The process will take a while so go for a cup of tea or do something else.
The software will open a new progress window, with the progress bars showing how far along the conversion is. You can tick "Open output folder" to access your new created WMV files immediately after the conversion completes.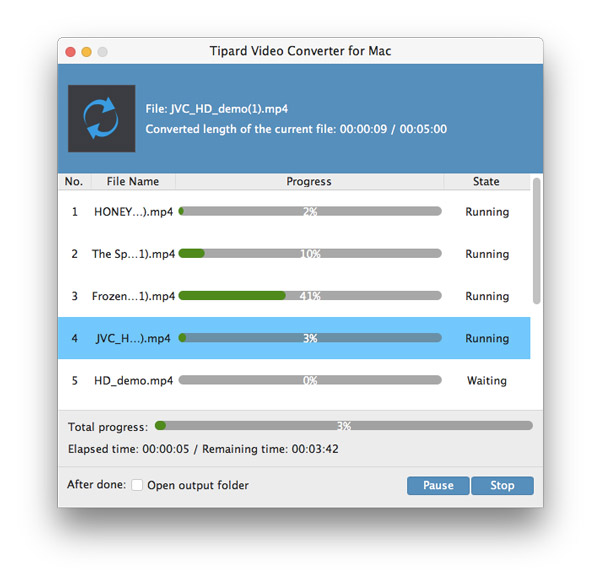 That's pretty much it! You should probably check the output file to ensure the video quality is good enough for you. If not, you should adjust the conversion settings in "Settings" window and try again.
Undoubtedly, the application offers a flexible way to convert a mkv to WMV for Mac and PC machine, and it's a great tool for beginners who may be new to video conversion.