How to Convert MKV Video to YouTube
If you're a movies fan, you probably have a few Matroska .mkv movie clips you love to upload onto YouTube channel so you can share them with your friends around the world. Sounds easy, right? The only problem is that sometimes you will getting an invalid file format error message when you're uploading MKV onto YouTube on Mac or PC's.
YouTube will not reliably always process MKV format. unlike popular formats like MP4, MOV which has a limited support of allowed codecs and tracks, Matroska MKV can hold virtually anything (unlimited number of video, audio, picture, or subtitle tracks) in one file, making it sometimes difficult to be recognized in the processing.
So, in order to get your HD 1080p or 720p MKV video files uploaded onto YouTube in Mac (or PC machine), you need to convert the file into a official accepted format that YouTube can understand.
MKV Converter Software
Video Converter for Mac is our prefer video converting tool for its flexible, easy to use. It supports for almost every type of conversion, handling everything from MKV, AVI, MP4, MP3, FLAC, to MOV, FLV, WMV, VOB, MPEG, WMA, AAC, AC3. It ships with a range of device-targeted presets for users who want to play the video on a device, along with advanced options for experienced users to deeply tweak conversion settings.
The tool is designed to work on both Mac and Windows operating systems. Its Video Converter for Windows version is also available for PC users to convert MKV to upload onto YouTube.
This MKV guide outlines the process of converting MKV to YouTube video file into clear steps that will let you make the conversion quickly and easily.
How to convert videos in MKV to YouTube on Mac (for example)
Stage 1 – Add Matroska MKV files into the software
When you open this MKV converter you will see it's minimalistic interface, with all necessary options of video conversion listed well on the screen.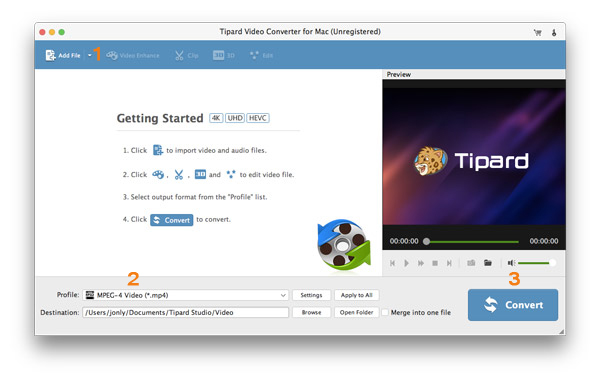 To start importing a MKV video click on the "Add File" button to bring up the file-browse dialog, locate and select the MKV video(s) you wish to convert for YouTube.
Alternatively, drag and drop the files on your computer to the software window.
After loaded, you will see the files appear on the process list at the left portion of the window.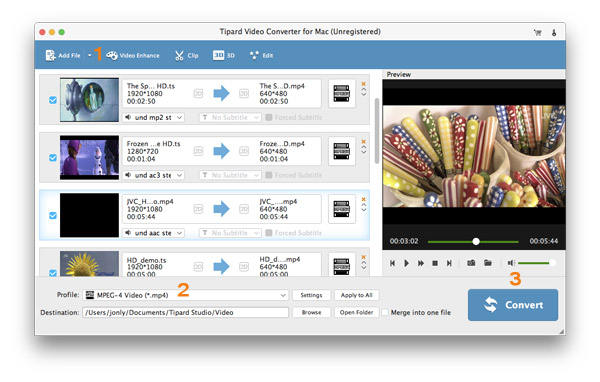 Now that you have select the MKV movie files that you want to convert, you need to set a directory for the converted content to be saved in. This can be done by clicking on the button marked "Browse" next to "Destination" at the bottom of the screen.
Stage 2 – Set export settings
Next, you will have to decide which format you want to convert your HD MKV into for YouTube uploading.
According YouTube's specifications, mpeg4, mp4, mov, flv, avi, wmv, webm are officially supported.
To do this, Open the "Profile" drop-down menu located at the bottom left side of the screen, then scroll down the list until you find the "HD Video" category at the left pane, and then select a supported format profile from the list at the right pane.
We recommend choosing HD H.264/MPEG-4 AVC Video (*.mp4), HD MOV Video (*.mov), or H.264 FLV Video (*.flv) to keep the minimum loss of original quality.
Also, to keep things simple, the developer have already created presets for popular hand-held devices, multimedia players, game consoles on the market, including the Apple iOS devices; Android phones; the PS4 and Xbox One; Sony Vegas, PowerPoint; and several others.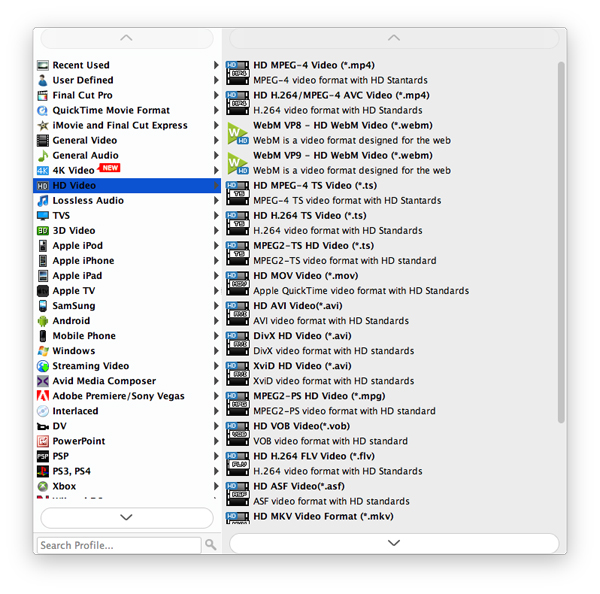 This MKV to YouTube for Mac is more advanced than these, however, offering a group of options for you to adjust conversion settings to you liking.
By clicking the button marked "Settings" next to "Profile", you can go through the options including video & audio codec, bitrate, resolution, aspect ratio, frame rate, sample rate and choose the exact value you want to use.
For novices, it's advisable to leave them alone, the default settings are quite good.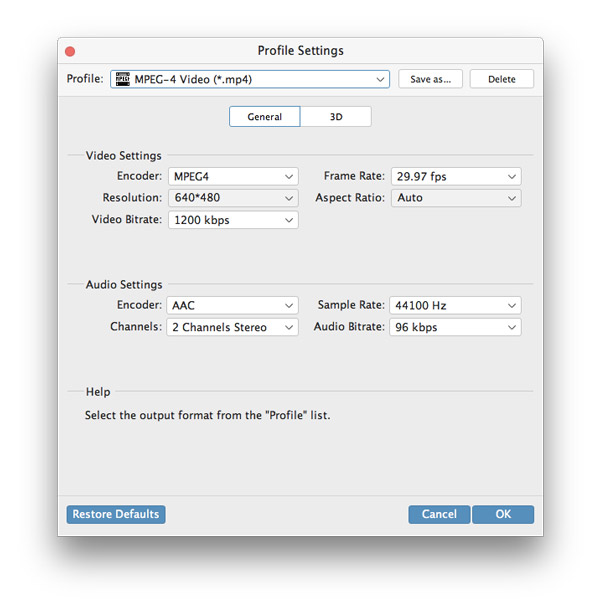 Edit the MKV video before uploading to YouTube
There is a good support for basic editing on the video before you upload to YouTube.
As you can see, there are "Clip" and "Edit" options on the top menu of the main screen. Clicking it will bring you into the editing window where you are able to trim, crop, rotate, enhance the video, perform 3D effect, add watermark.
This step is very much optional.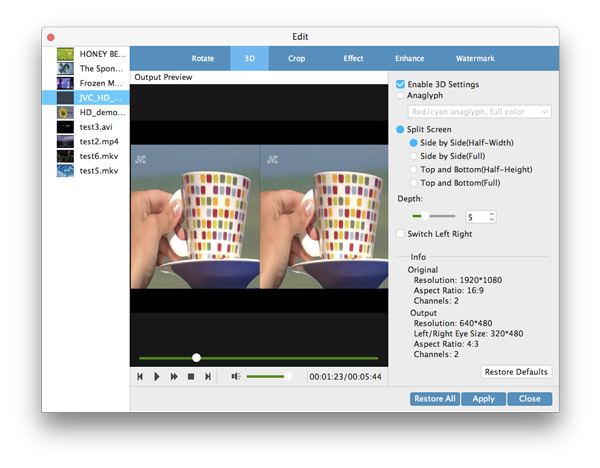 Stage 3 – Start converting MKV for YouTube on Mac!
Once you've confirmed your choices above, it's time to begin the conversion process.
Press the blue button marked "Convert" at the lower right corner of the screen, and the utility's transcoding engine goes into action.
The whole process of converting MKV video to YouTube file on Mac will take you a few minutes, be patient.
Related: How to Convert MKV to MP4 File Format on Mac OS X.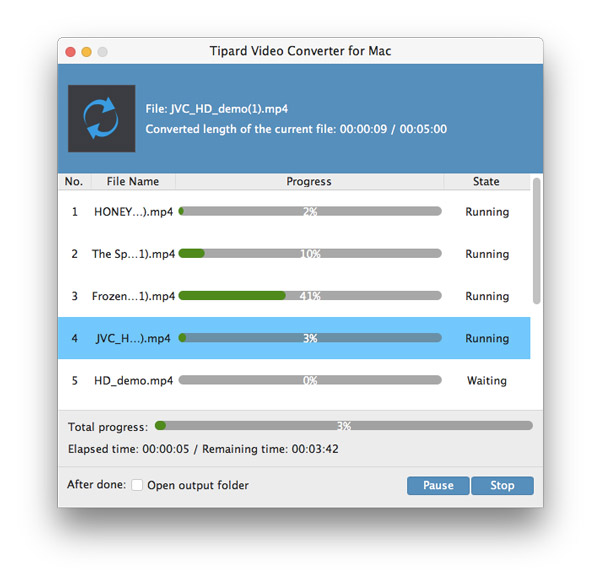 Once the conversion has finished, click the "Open folder" button at the bottom center of the screen, or tick the "After done: Open output folder" option in the pop-up window (see above) which will notify you when the conversion completes.
That's how you convert movies that are in .mkv format to file that YouTube accepts, but the process also works in PC.
Enjoy it!