How to Convert MOV to FLV File Format
A lot of times, chances are you need to convert a movie file from one format to another to overcome the playback issue on a media player or device. For instance, you have a Sony digital camera that records footages in a .mov format of high resolution and these files are very big in size. Now, you want to compress these MOV file to reduce the file size without losing amount of quality, and convert to a more friendly FLV format so that you then upload to YouTube and Facebook to share with your most loyal fans.
MOV is Apple's proprietary file format container for using in QuickTime program. It supports h.264 and mpeg-4 encoded video and AAC or MP3 audio tracks. If you have quality QuickTime mov files and want to convert the MOV to FLV flash video file on a Mac or PC machine, here's an easy and efficient way to do it.
Video Converter is one of the easiest way to go. It is a lightweight and easy to use program that sports a simple interface. It can quickly turn your MOV videos into FLV format for Mac or Windows usage, and convert any other type of video files into something more accessible such as MOV to WMV to use in PC later, MKV to MP4, VOB to AVI, and others (FLV, WebM, F4V, MTS...) with incredible ease.
This program also handles audio conversion for those who want to rip the videos and extract the audio out or just convert between audio formats for easy listening. Another useful feature of this converter is it offers different preset profiles based on the type of portable devices and game consoles, which will save you amount of time if you want to convert video for just watching on a device.
The conversion process is essentially the same on all platforms, as I'm working on an iMac, so here I will show you how to convert a single MOV file to FLV file on Mac OS X.
How to convert QuickTime .mov to an .flv format for Mac
The moment you launch the program, you'll be presented with a clean interface like so: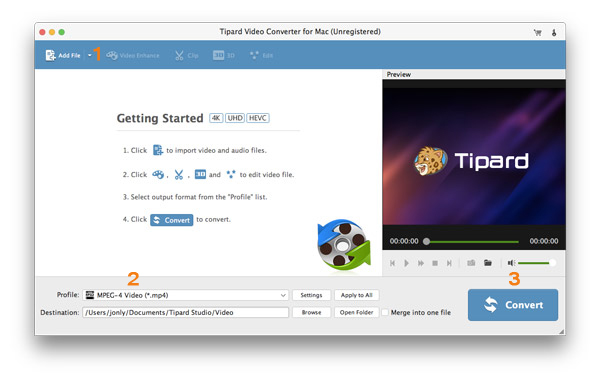 Stage 1 – Select MOV media file you want to convert
Click the "Add File" button at the left side of top toolbar, browse to and select the MOV video file you want to add to the program window. Remember that you can select multiple QuickTime MOV files at a time.
You can also drag and drop the files into the program.
Then you can move the files around and change the order of them in the list on the main interface.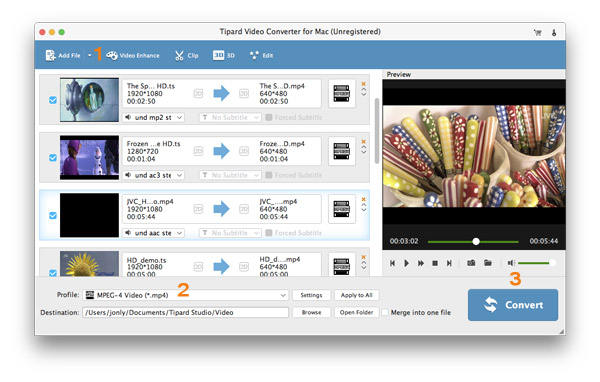 Stage 2 – Set the output format to FLV
Next, you need to set the format to FLV as output. (Also see how to convert MTS videos to MP4 in Mac OS X.)
Again, head to the top toolbar, and click "Profile" drop-down list at the bottom left side, it will bring up a new window where almost all popular file types listed.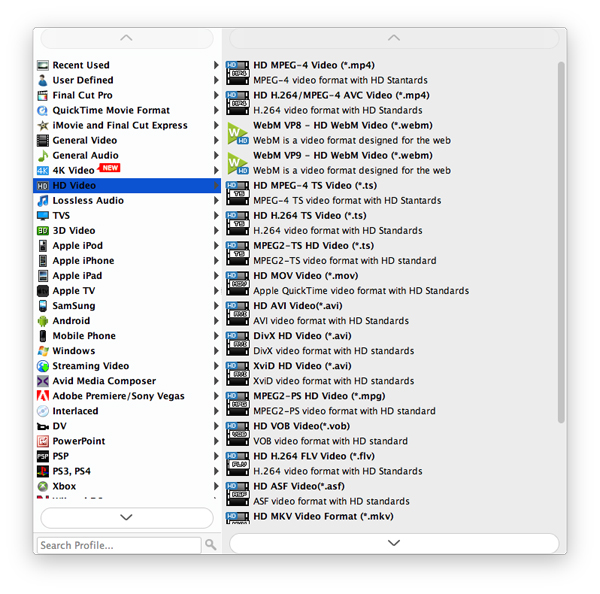 For our purpose, we select "FLV Video" from "General Video" category.
Stage 2.1 – Customize the output settings if need
Behind the FLV profile you choose by click the "Settings" button next to "Profile", you will find more options to control over the output.
The MOV to FLV converter for Mac gives you the ability to complete customization of the settings such as video codec, bitrate, resolution, frame rate, channel.
Note that this is not necessary unless you know how to do with these settings. The defaults work okay already.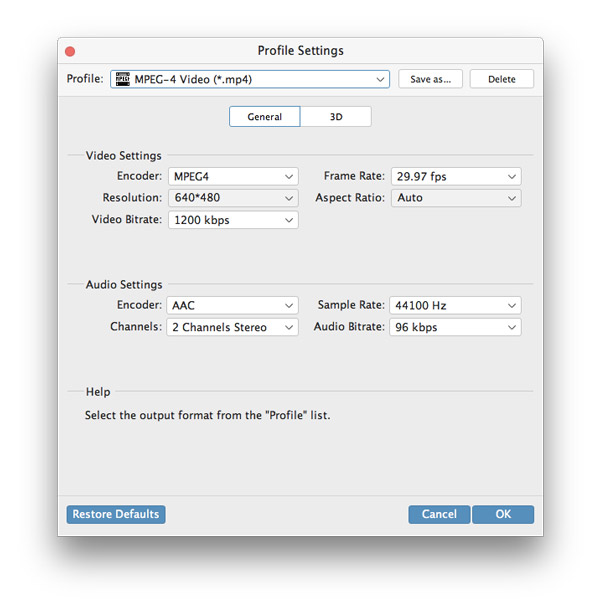 Stage 2.2 – Pick preset
To make conversion more convenient, this MOV converter features pre-defined profiles, which lets you convert your favorites for playback on a popular device you have such as iPad, iPhone, Android phones, tablets.
Check the full instructions for downloading YouTube videos and adding to iTunes for sync with iPad iPhone iPad.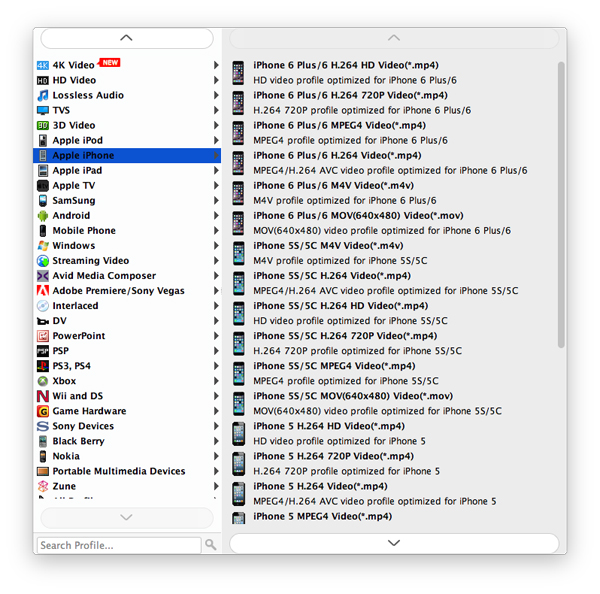 Stage 3 – Edit the video prior to conversion
If you want to perform the editing for video, I might also suggest that you take a few minutes to explore the editing functions.
By clicking the EDIT image icon at the top toolbar of program interface, this will bring you to enter the editing mode. On there, these are Trim, Watermark, Enhance, Crop, Effect and 3D options available.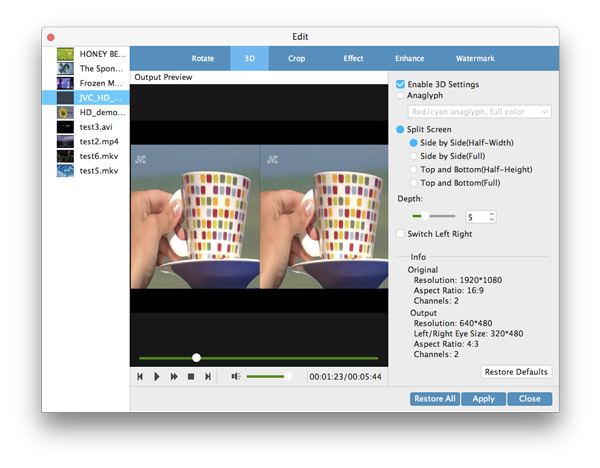 Stage 4 – Start converting the MOV file
Now that we have the MOV profile configured we need to convert it to FLV format.
Press the "Destination" button at the lower left side of screen, it will ask you to specify a local folder in which you wish to save the result video and select the name of the video.
After that, hit the blue "Convert" button to begin the conversion from MOV to FLV in Mac computer.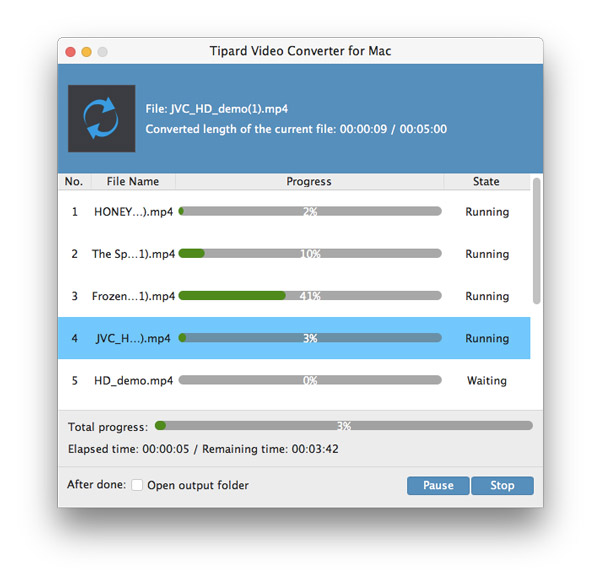 The amount of time the conversion takes will vary based on the length of your MOV, video items on the quene and the computer power. No matter what, it will take a few minutes or an hour maybe.