How to Convert MOV to Play onto Kindle Fire
Playing back movie content from Amazon on the Kindle Fire HD (HDX) is an amazing experience. But just in case you have a bunch of non-Amazon movie files, say in QuickTime .mov format, that you would like to copy over to Kindle Fire tablet, you'll find that it's annoying not to be able to play them on it.
Amazon only supports a limited types of video formats for its Kindle Fire HD(X) tablets. While your Fire tablet plays videos in H.264 MP4, M4V, MKV and WebM file type natively, a error message that says "Unable to Play Video - Sorry, this video cannot be played" comes up when you try to open a MOV video on Kindle Fire tablet. The same situation goes for other movie files, WMV for example.
Luckily, there's an easy solution thanks to Video Converter for Windows, a powerful tool designed specifically for video conversion. It can converts MOV to Kindle Fire friendly file, and converts your entire movie library, no matter the format, to you desired file types. The tool also comes with a lot of presets that gives you the ability to convert videos so they're at the correct size for your device screen, as well as advanced options to tweak the quality or file size of your movie.
BTW, the application is available across the Windows and Mac OS X platform. If you're on a Mac, please stick with its Video Converter for Mac to convert MOV video for playing on Kindle Fire HD(X) tablets.
Click the link above according to your computer system to download the right version on your machine, Installation is really quick, under a minute and straightforward.
Workflow: Convert QuickTime MOV to copy onto Kindle Fire
Stage 1 – Open up the MOV converter and load source files
When you open up this MOV converter application, you'll be presented with a simple interface, offering all necessary options most users needed on there.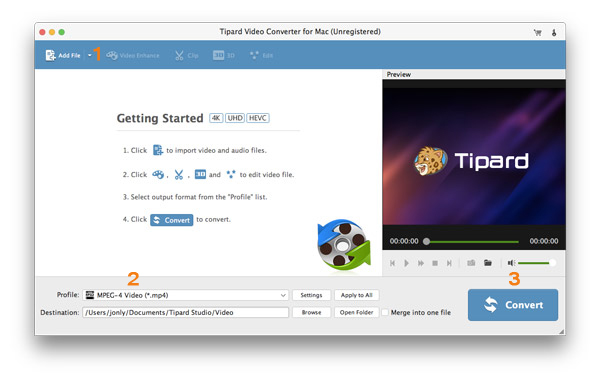 You will be ready to add QuickTime mov files that you want to convert to Kindle Fire to the program window. You can click on the "Add File" button at the top menu bar or just use drag-n-drop feature to select your .mov files. Either which way you will be on your way to load the source files onto the program quickly.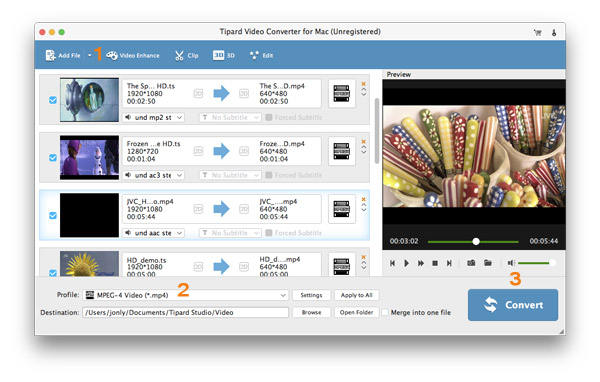 Stage 2 – Select Kindle Fire preset profile
Next, you'll have to select a profile as exporting file type from "Profile" drop-down menu. Look at the list on the left pane, as shown in image below, this MOV to Kindle Fire converter application has a wide range of preset output for a slew of popular devices originated from Apple, Android, Windows, and other game consoles, TVs, streaming sites.
Fortunately, the Kindle Fire presets are ready in "Android" category. All you have to do is head to the category, and select "Kindle Fire HD Video (*.mp4)", or "Kindle Fire Video (*.mp4)".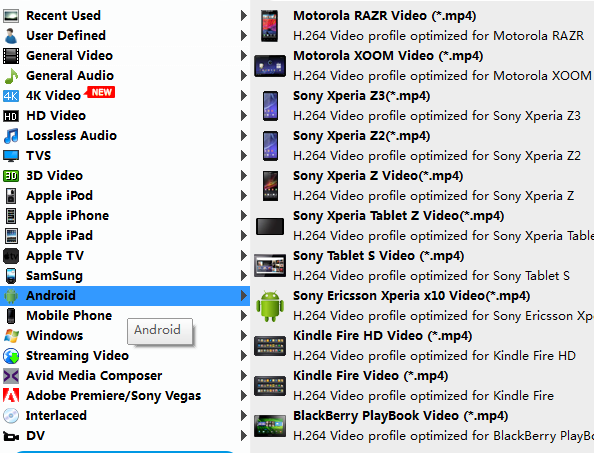 If you don't want to use any of the Kindle Fire presets included in the list, you can select a specific format in "HD Video" category instead and manually arrange your own settings.
You can opt for "HD MPEG-4 Video (*.mp4)" or "HD H.264/MPEG-4 AVC Video (*.mp4) if you want something that can play just about anywhere later except for Kindle Fire tablet.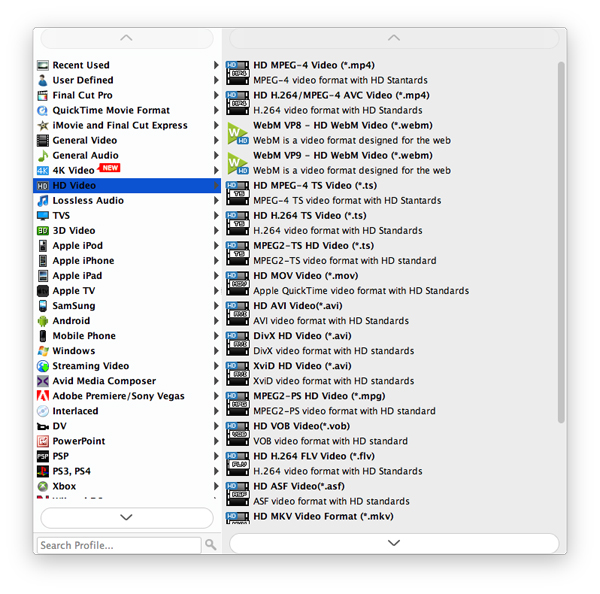 To keep the confusing choices to a minimum, you can go ahead to next step and just press blue "Convert" button to begin converting video files in .mov to Kindle Fire on your Mac or PC, you get a very reasonable result.
But if you want complete control over every detail of conversion task, you're allowed to manually fine-tune the encoding settings for the video by clicking on the button labeled "Settings" next to "Profile" at the bottom center of the screen. This will bring you into the Profile Settings window where you have the ability to tweak everything related to video and audio: codec, resolution, bitrate, sample rate, aspect ratio, etc.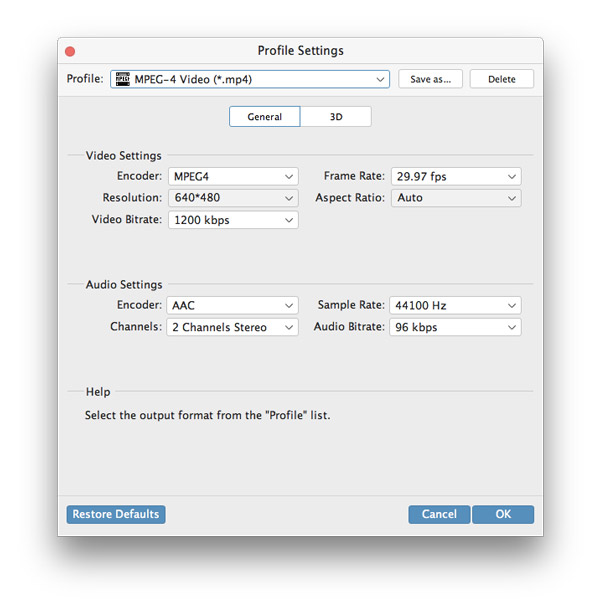 Stage 3 – Begin converting MOV movie files into Kindle Fire video!
Now you have to select a path for saving your converted files. To do that, click the button labeled "Browse" next to "Destination" at the bottom side of the screen, navigate to a directory on your hard drive and finally click "Confirm".
Next, press the blue "Convert" button at the bottom right side of the program window, this MOV converter application starts converting QuickTime MOV to a Kindle Fire format on Mac or PC machine.
The length of time it takes to complete will depend heavily on the file size of original MOV files, your computer system resources, and other factors, but generally the conversion process will be finished very soon.
Let the software do its work alone and do something else during the process.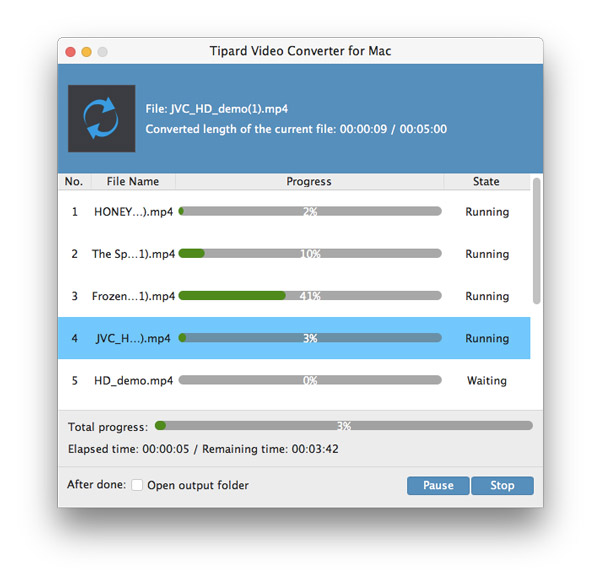 Stage 4 – Copy converted videos to Kindle Fire HD(X)
After your original MOV has been converted to a Kindle Fire readable file, simply drag the resulting movie file into Kindle Fire tablet. Now you'll be able to watch your favorite movies and TV shows anywhere and anytime.