How to Convert MP4 to MP3 Audio
Let's say you're a music fan and got a copy of live concert .mp4 movie from a friend. Or maybe you downloaded a MP4 music video clip of the funny scene from Internet. Or there are TV shows with MP4 extension in your media collections. Whatever the case may be, you sometimes may wonder how to extract the sound from the MP4 and convert it to a MP3 audio file on Mac /PC, so that you then can listen to the music on a MP3 audio player.
What is MP4 (mpeg-4, h.264) video format
MP4 (MPEG-4 Part 14) is a digital format standard for storing video and audio, as well as data such as subtitles and still images. It can hold high-quality, highly compressed digital video encoded by mpeg-4 or h.264, along with AAC, MP3 or AC3 audio. MP4 is popular on the Internet and supported by a list of different devices.
If you want to listen to the audio, then creating MP3 audio from MP4 would be the wise move, as MP3 is already the most commonly used audio on the planet at current that it's difficult for other audio formats to replace it.
While there are a lot of MP4 to MP3 converter you could try, we're going to focus on Video Converter. It converts pretty much of video files including .mp4 to an MP3 file on Mac OS X and Windows, and supports converting videos to other video formats, or just the audio from one format to another like m4a to wma. For advanced users, the software even allows you to tweak the output parameters to meet your requirements.
To help you quickly rip the audio from a h.264 or mpeg-4 MP4 video and convert in to MP3 on a Mac or PC, this article will show you the steps necessary to finish the task, here we take the Mac process for example.
How to extract audio from .mp4 and save in .mp3 format for Mac
Download and install the program on your computer. When you open it, a simple and easy-to-understand interface shows in front of you like this: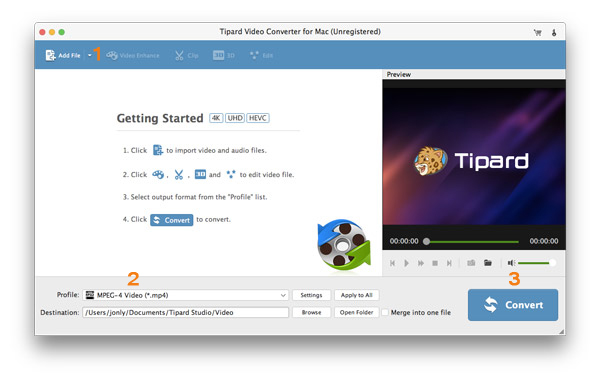 Stage 1 – Add MP4 source into program
The first step is to select the MP4 (h.264/mpeg-4) videos that you want to get mp3 audio. To do this press the "Add File" button in the top left hand corner and browse to find the original MP4s stored on your Mac.
Or use drag-n-drop feature of this program to load your files.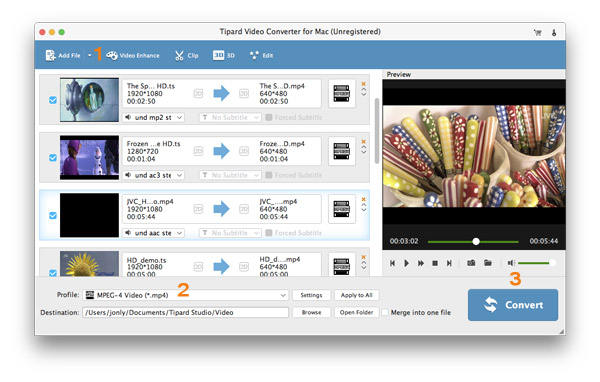 Stage 2 – Pick your required output audio file
In this step, you will have to open the Format panel behind the program to change the default output format to MP3 audio.
To do this, you click the "Profile" drop-down list at the lower left side of the GUI to open the Format Profile windows like this: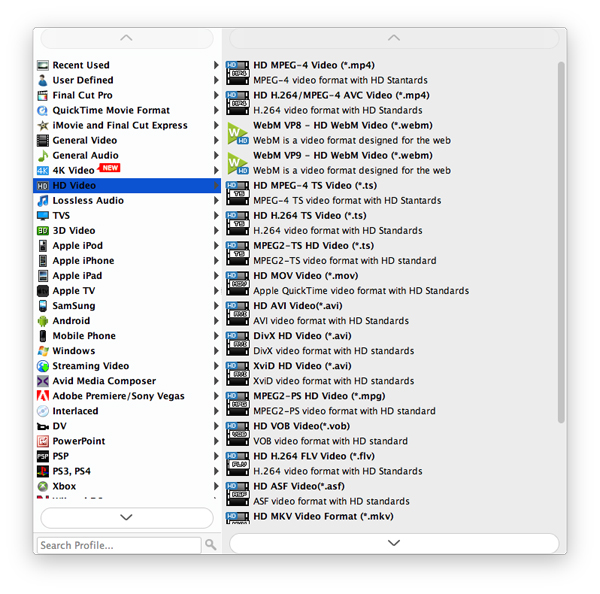 Next, select "General Audio" > "MP3 Audio".
Stage 2.1 – Configure settings
Next, you're going to fine-tune your MP3 settings if required (important!). By clicking the "Settings" next to "Profile", you will enter a new window where you can select any set of values to control the sound quality of MP3 such as bit rate, sample rate and channel. The Higher the bitrates, the better sound quality will be but a bigger file size.
Generally, for most of users, you can leave them at the defaults.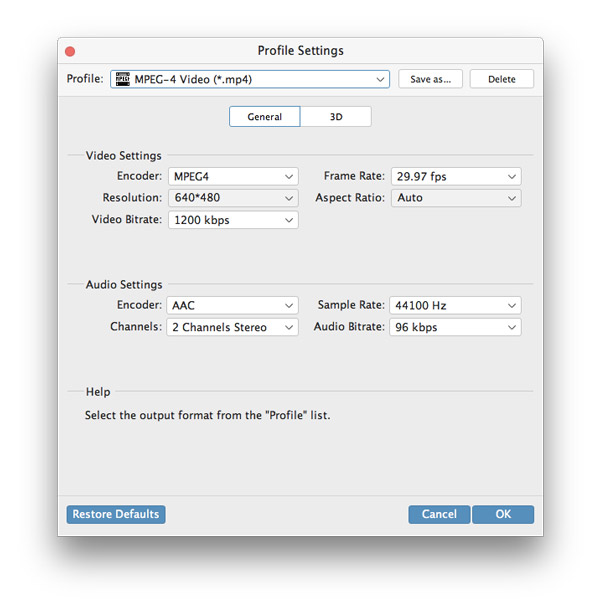 Stage 2.2 – Select preset profile
This MP4 to MP3 converter for Mac comes with a large list of preset profiles designed for device you want to put the video / audio on. For instance, if you want to convert mp4 videos into mp3 for syncing with your iPod through iTunes, you simply choose the "iPod" preset in "Apple iPod" category, the program will then configure all of necessary settings for you.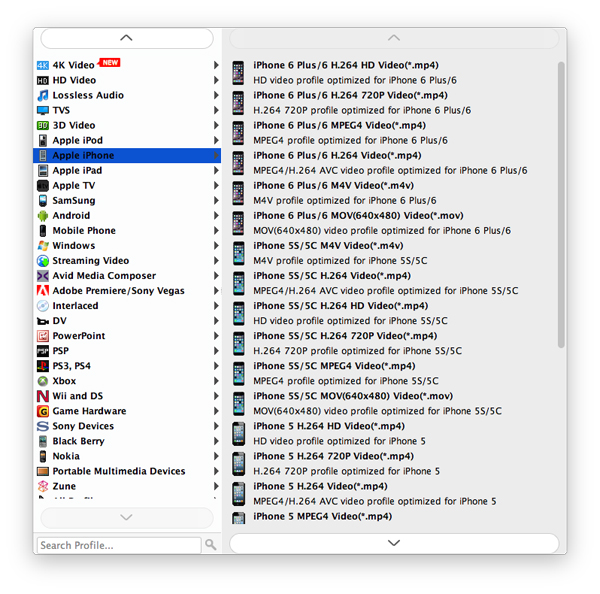 Stage 3 – Start the conversion
Now, it's time to start the Mac conversion to get an mp3 version from MP4 files.
Press the "Destination" button, this will open a small panel where requires you to browse to a location to save the new MP3 files.
After that, click the blue "Convert" button to begin converting MP4 files into MP3 on Mac.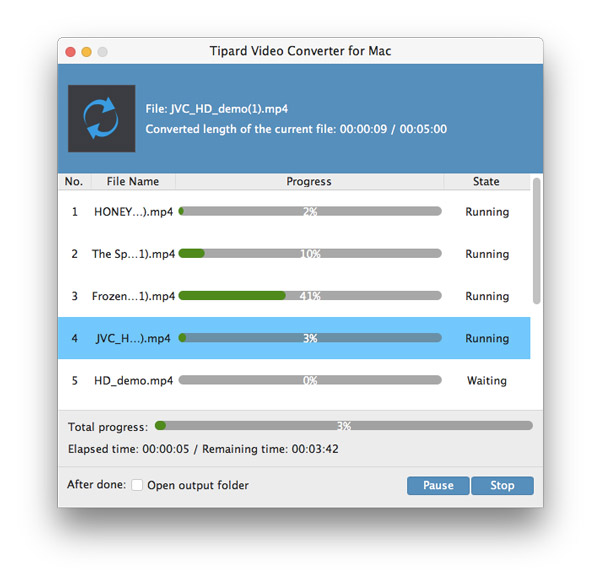 Soon, the new created MP3 audio files will be saved on the folder, you'll be playing them everywhere.