How to Upload MTS Video to YouTube Channel
When you talk about video-sharing websites, YouTube naturally comes to mind first. It's popular throughout the world. On YouTube, you're able to watch any user-generated video and upload your own favorite video clips for sharing with loyal fans. Community members can even interact, comment and post replies for the interest video.
But because YouTube has a limited range of video formats (mov, mpeg4, avi, mp4, wmv, flv, 3gp, webm) it supports for uploading by default, you might not be able to upload some of non-common used file onto YouTube, one of these is MTS. If you ever tried to upload a MTS video onto YouTube, you know that YouTube just won't accept it. You would need to convert your MTS file into a YouTube friendly format firstly before posting it onto your YouTube channel.
Luckily, the web is full of YouTube video converters, no matter what you want to convert AVCHD MTS to upload onto YouTube, or handle other less popular digital format like MKV, VOB, RM for YouTube uploading. While the definition of "best" MTS to YouTube converter for Mac/ PC differs from person to person based on features and requirements, we prefer to use Video Converter all the time for dealing with video conversion tasks.
The name truly says it all. The software is capable of converting digital videos between a variety of formats, including MTS to YouTube on Mac and Windows. If needed, you can use it to split your MTS file into multiple parts and post them on YouTube. Besides, the software ships with a wide range of presets available for you to convert videos for playback straightly on iOS and Android smartphones, tablets, as well as media players, game consoles and other popular devices.
The application that's running on your Windows machine also promises to make use of CUDA and AMD accelerate technology for faster conversion.
I'll further show that one can easily convert MTS footage to a more accessible file that YouTube accepts well for later uploading on your Mac's or PC's.
Workflow: how to convert AVCHD .mts to upload onto YouTube
Find More: How to Download Video from YouTube and Save in MP4 Format.
When you open the application this is what its main interface will look like.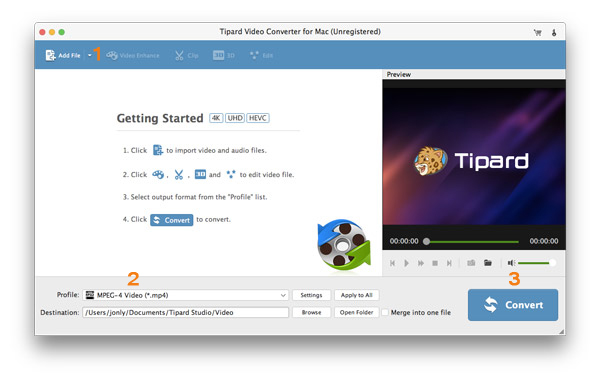 Stage 1 – Import MTS files from your computer to the MTS to YouTube converter
You can either click the "Add File" button from the top menu and browse to the folder where the MTS files you want to convert are located. Then select them and press Open.
Or directly drag the MTS movie files from the folder and drop into the drop-zone of the program.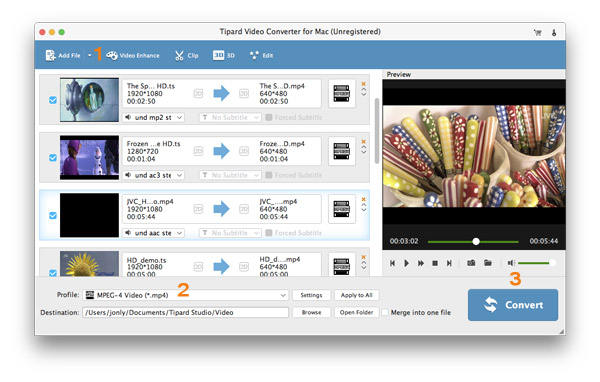 Stage 2 – Select a YouTube acceptable format as export format in "Profile" box
Next go to the "Profile" drop down menu for output. Since we are converting MTS to a YouTube friendly file for Mac and Windows, make sure to select YouTube friendly format from the options such as MP4, MOV, FLV.
Click the "Profile" box in the lower left side of the window, in the pop-up panel, head to "HD Video" category, and select any of YouTube friendly file option: HD MPEG-4 Video (*.mp4), HD H.264/MPEG-4 AVC Video (*.mp4), HD MOV (*.mov), HD WMV (*.wmv), etc.
Next, in "Destination" field (under "Profile"), specify a path for saving your resulting files after MTS to YouTube conversion. By default, your converted file will be saved in your C:\Users\[yourname]\Documents folder. However, you can change the location by clicking on the "Browse" button.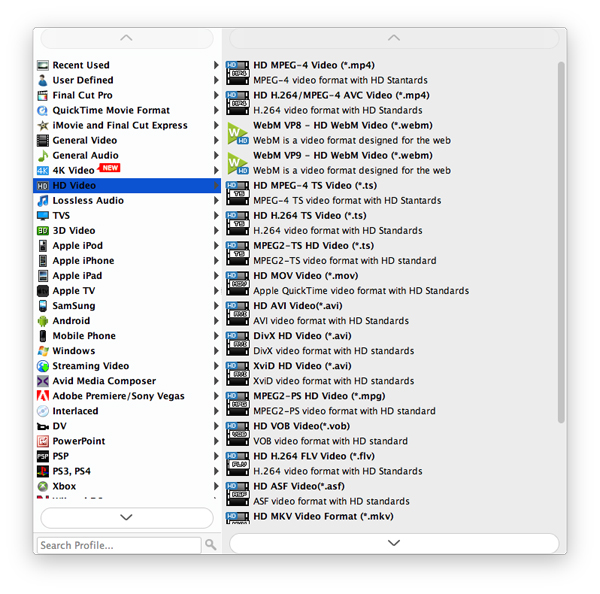 Once you've chosen an output profile in "Profile" then you can adjust a few of its conversion settings, perhaps configure a new bitrate, codec, resolution, frame rate, sample rate and so on.
Remember, by default, the MTS converter has optimized all related settings that work okay for most people most of the time. For inexperienced user, it's advisable to leave them alone.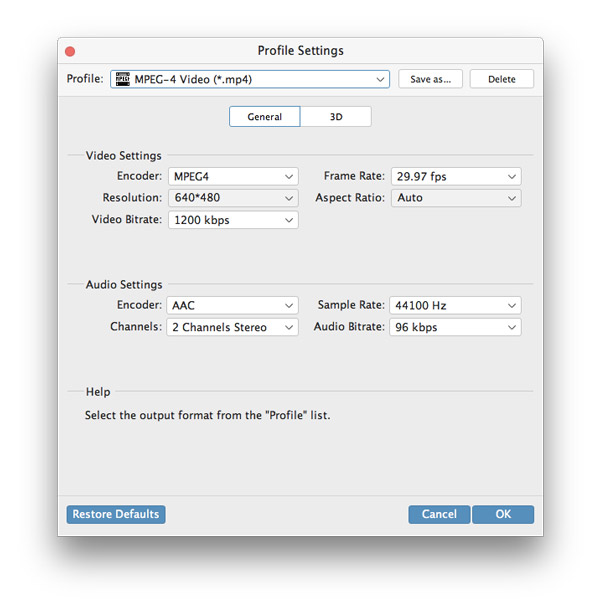 Sometimes, you might want to convert your videos to playback on a device on the go. The software understands this and comes with a library of device presets in the left pane. If your device name happens to display in the list, the only thing you need to do is just choose that device preset that you would like to watch the video on and it will optimize all settings for you.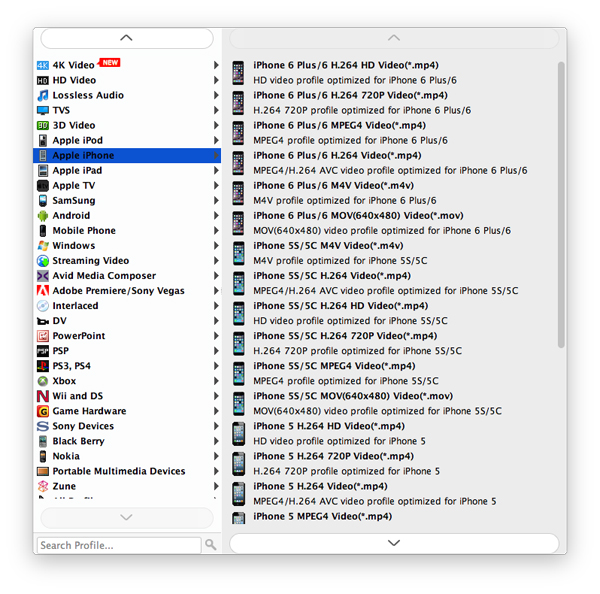 Perform editing on MTS before uploading onto YouTube
The application includes some video editing filters for you to do some basic editing on video. This gives you much more freedom when you want to edit your MTS to create a more attractive masterpiece before upload to YouTube in Mac and PC's.
Click the "Edit" "Clip" icon from the top menu you can crop the video so that it doesn't have black bars on the sides, set starting and end time to split your video into several parts with specific length, adjust brightness, contrast, saturation and hue, add text and picture watermark on video which is handy if you've eager to stop people from ripping off your YouTube clips, and more.
Stage 3 – Begin converting MTS!
When you're satisfying your works, then press the blue "Convert" button and wait for the MTS to be converted into YouTube file on Mac OS X and Windows system.
On average, a two-hour MTS movie took around 20-40 minutes to conversion, depending your computer hardware, and conversion settings you configured previously.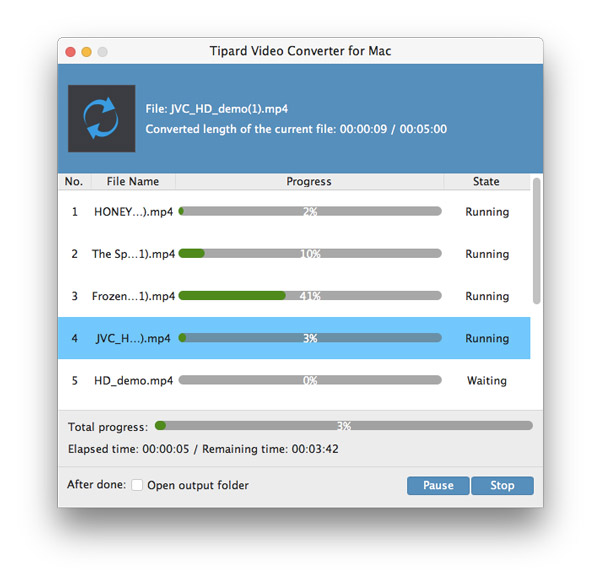 Stage 3 – Upload onto YouTube
After the MTS to YouTube conversion completes, go ahead and play it and se how the conversion went.
If you like what you see, then it's time to upload them to YouTube.
Happy uploading!