How to Convert WMA to MP3 File
Many times we need to install codecs just for playback an incompatible video format. But this will become a tedious task if there are many videos of different format that you need to install codecs to make them playable. For instance, if you have some music collections on your PC hard drive, that content may be in Windows Media Audio (.wma), which isn't playback on any iOS player such as iPhone, iPad, iPod. Instead of installing codec or third-party player app, converting the WMA to a more widely supported MP3 format is a wide move.
Why need to convert WMA to MP3 format for Mac / PC?
WMA and MP3 are two file formats for the transfer and playback of digital audio files which use a form of lossy data compression. While WMA (Windows Media Audio) is developed by Microsoft for their products, MP3 become an industry standard. The main reason why you want to convert the audio from .wma to .mp3 on a Mac or PC is for their proprietary. Since Microsoft owns the WMA format and uses its own encoder for the format, this limits the possibilities of where and how you can use the WMA audio format. In comparison, MP3 uses the Lame encoder and can be accepted by almost all multimedia devices and players.
Windows & Mac: WMA to MP3 audio converter
Video Converter is our preference for sort of such things. Despite the name, it is actually a great audio conversion utility which converts a large variety of audio formats from one format to another including .wma to an .mp3 format quickly and easily with a few button clicks. It also allows you to convert video footages into virtually any type of desirable video & audio formats for playback with portable devices.
Now, let's take a look at how easy to convert an audio file in WMA to MP3 sound track on a Mac. Here below is the screenshot of the main interface of the program.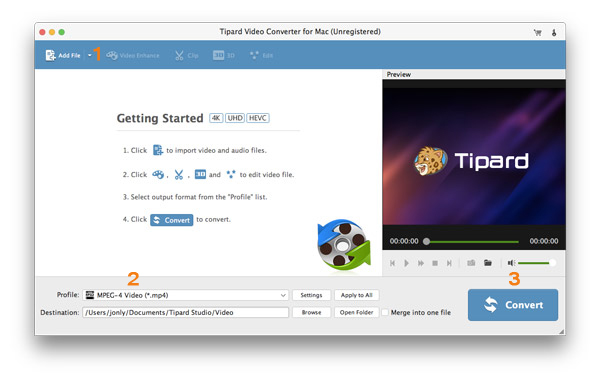 Stage 1 – Select WMA songs
To add your WMA to the program, go to top menu and click the "Add File" button at the left-hand side, this will bring up the file browser in which you use to select WMA music files you want to convert from your computer.
Repeat the operation if you want to add more .wma or other sound files. If you're looking for a video to audio conversion guide, we have an example of MOV to MP3 conversion ready for you.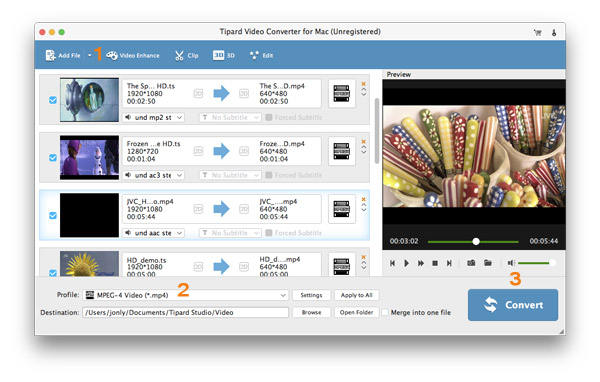 Stage 2 – Make your selection of output
In this step, you will have to choose the MP3 file as the export profile.
Click the "Profile" located at the lower left side of main interface, and then it will give access to Output Format window.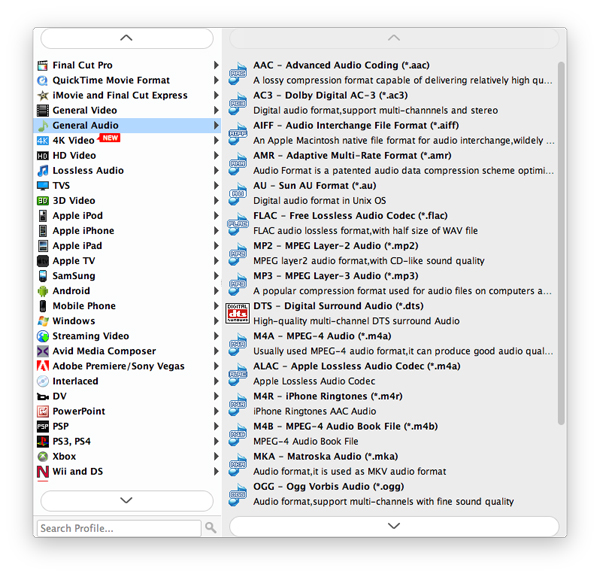 Switch to "General Audio" sub tab, and pick "MP3 Audio". The same operation even if you're trying to convert a Windows wmv to mp3 audio file in this step.
Use preset
To make things easier, you can also click the Apple, Sony, Samsung, HTC, Motorola, Microsoft, or Other to choose a device profile for which you wish to convert the video & audio file. This WMA to MP3 converter comes with a library of preset profiles with all hidden settings (codec, resolution, kbps, fps) optimized.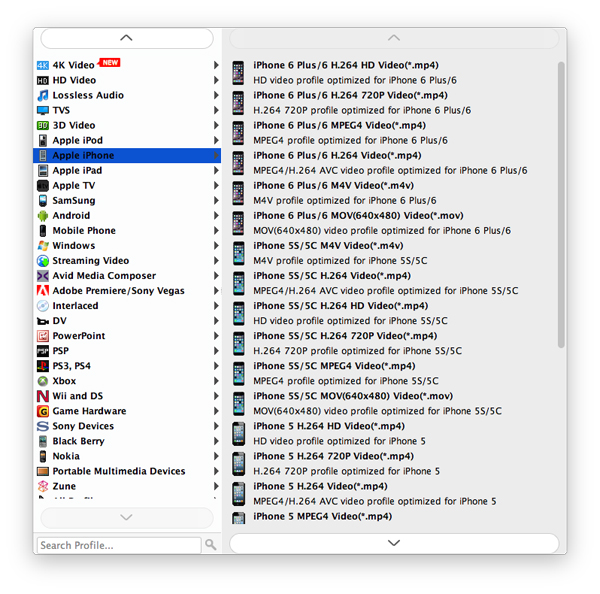 Stage 3 – Start the conversion
Now that you've set up all necessary things for the conversion, you're ready to transfer the WMA format to MP3 format on Mac by clicking blue "Convert" button at the lower right side of the GUI.
The entire process may take a while to complete and in that time you can monitor the status through progress bar under the processing item.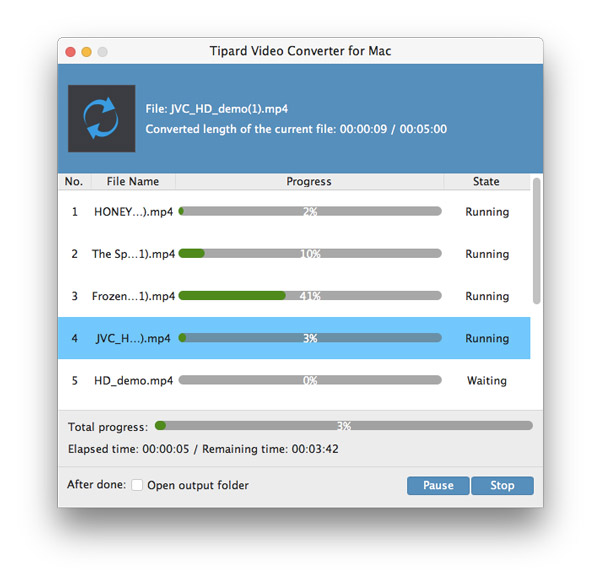 After the Mac WMA to MP3 conversion complete, your new MP3 file will be ready in the destination folder on your computer.
Have a good time to enjoy your MP3!