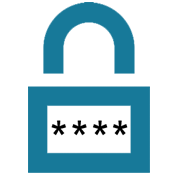 Windows Password Reset
A Quick and Efficient Way to Reset a Forgotten or Lost Windows Logon Password. Just 5 Minutes!!!
Note: Three versions available, See editions comparison below.
Reset Password for All Accounts
Allows to reset Windows local administrator and user acount passwords without providing any possible password information
Support All Windows Systems
Support most of Windows operating systems including Windows 10, 8.1, 8, Windows 7, Vista, XP, 2000, NT, etc.
Convenient to Use
Just burn the software to a CD/DVD or USB drive, boot computer from it, and ready to reset the lost password.
Works Well on Laptop & Desktop
Crack Windows password on laptop and desktop such as Dell, HP, Acer, Toshiba, Samsung, Sony, Asus, Lenovo…
New Features
The utility even enables you to create a new local administrator account.
Others
Easy to use with user-friendly interface. Guaranteed 99.99% password reset rate without any data loss or file damaged
Comparison
Features
Standard
Platinum
Ultimate
MSRP
$19.95
$29.95
$39.95
Download
Purchase
Reset Windows Logon Password
Reset local Administrator password
Reset local other user account password
New Function
Create a new Administrator account
Supported Windows Platforms
Support Windows10/8/7/Vista/XP/2000/NT
Supported Password Reset Device
CD/ DVD
USB flash drive
Amounts of burning bootale CD/DVD
5 times
20 times
100 times
Amounts of burning USB flash drive
5 times
20 times
Version Upgrade
Free upgrade lifetime
What people are saying
When I was locked out of my computer, I didn't know what to do. Later I found this app and bypass the logon screen. So you can imagine how excited I was at that moment. Good job! " - Thompson