How to Convert AIFF to MP3 Audio (Mac & PC)
If you're a music fan, you are most likely familiar with a list of different types of digital audio tracks such as MP3, OGG, WAV, AIFF, FLAC, M4A, WMA, AC3, MKA, AC3. At some stage you probably want to convert music from one format to another. Whether it's to make the music play on a specific player, or to compress the file to a smaller size. Today, we'll take AIFF to MP3 audio conversion on Mac / PC for example.
AIFF (Audio Interchange File Format) is an audio standard for storing and transmitting sampled sound. It was developed by Apple and is mainly used in the Apple Mac computer. Unlike the lossy MP3 format with around 1MB for every minute of audio recording, the AIFF file does not support data compression so the file size of the AIFF song usually consumes the larger 10MB with lossless quality, making it necessity to convert the AIFF to MP3 format for Mac or Windows under certain conditions, the compatibility issue for playback of AIFF audio on audio player and systems is another reason you want to convert sound tracks in .aif to .mp3 file.
Video Converter is our preference for converting from AIFF to MP3 on both Mac and Windows system, or whatever other format you desire. It allows you to convert amongst video formats, as well as different of audio formats (i.e. amr to mp3, flac to mp3, etc.,). In addition to a simple conversion, you can even fine-tine the output settings to get full control over the quality of result file. The program also lets you use predefined profiles for various devices such as Android phones, iPad, iPhone, PS3/4, Xbox 360/One.
The following guide will show you how to get your AIFF songs converted into a more popular MP3 file. Here we take the Mac process for example.
Steps to convert AIFF audio file to MP3 audio file
Stage 1 – Select AIFF music file(s)
Open Video Converter, and drag & drop your .aiff file onto it. Or click the "Add File" at the left side of top toolbar, browse and select the AIFF audio file.
(Note: Here you can add any other types of audio/video files such as MP4 to be ripped into MP3 sound.)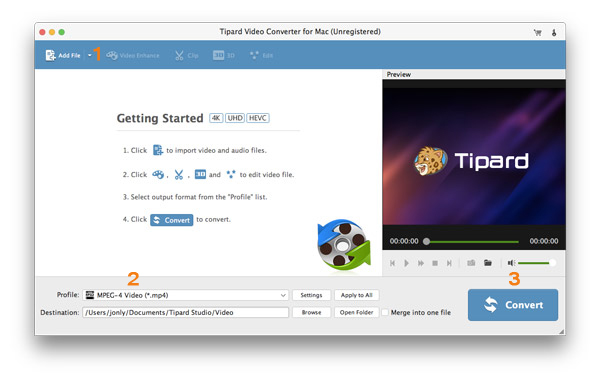 After the file(s) imported, they will appear in the list like so: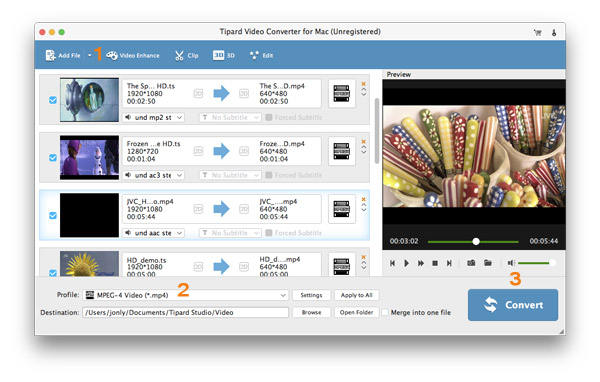 Stage 2 – Choose one of the several available output audio formats
In our case in this article, we just want to convert aiff to mp3 format, so simply find the MP3 profile.
Click the "Profile" drop-down menu on the lower left side to open Format panel.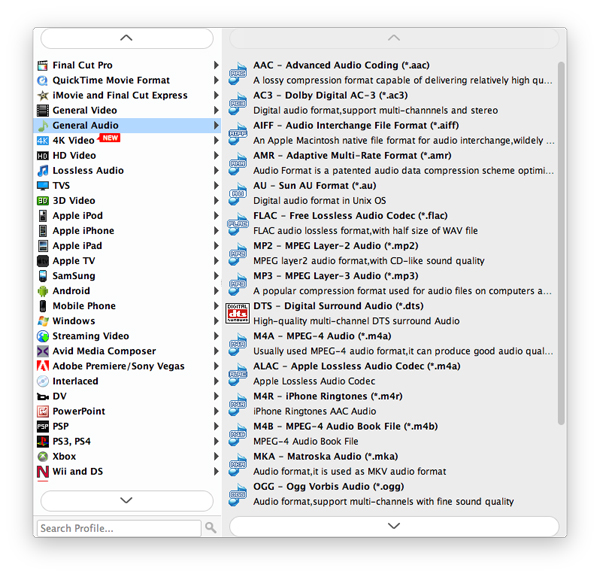 Next, pick "MP3 Audio" profile from "General Audio" sub tab.
Use preset instead
To make things easier for most users, the Mac AIFF to MP3 converter provides a host of preset options available for those who want to convert video & audio for stream on a handheld device such as iPod Touch 5, iPhone, Android phones, PSP.
What you need to do is simply choose that preset you desire, the utility will go ahead and automatically make the appropriate changes to the output settings.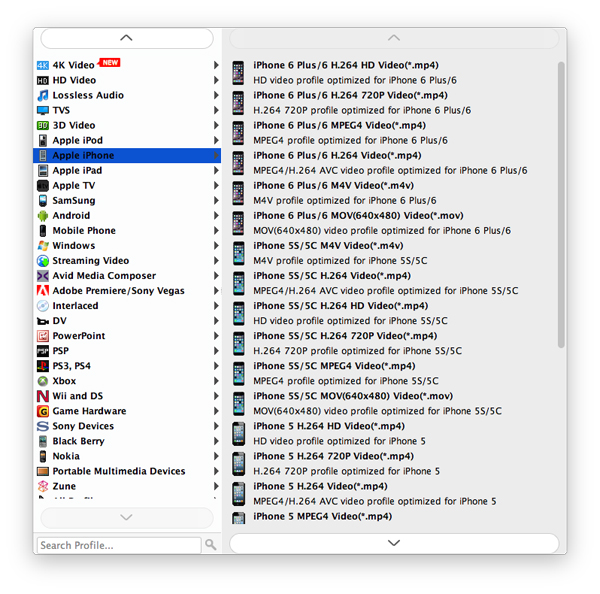 Stage 3 – Start Mac audio conversion
Click the green "Convert" button at the bottom corner of screen to begin converting the original AIFF file and save it as an MP3 file on Mac.
This entire process might take minutes depending how many AIFF files are in the list, how big the video files are, and how fast your Mac power is. So be patient.