How to Convert MP4 to WMV File
Our digital lives have reached to a new level. There are set of laptop, mobile phone, tablet, game console, and portable media player you likely have to play movie files or TV shows at home or on the go. However, most devices you have and applications on your computer are only compatible with a few specific formats. While some of which accept FLV, MP4, MOV, AVI, some others may read WMV, MKV, VOB, ASF, etc. Despite being the universal compatibility of MP4 for devices and apps, in some cases, you still have a need to convert MP4 to WMV on your Mac or Windows for a specific requirement, for file compression, for WMV-only player, or others.
The MP4 file format, often holding MPEG-4 encoded video or h.264 video, is one of the most used file type in digital video field. It typically uses the .mp4 extension. Although it works for both Windows and Mac platform, certain players don't support the playback of the .mp4 file format. Particularly In Windows-centric situation, WMV will have many more advantages over MP4 - It developed by Microsoft and has native support in Windows operating systems.
Video Converter is our pick for that purpose, whether you want to use it to convert video files from MP4 to WMV in Mac or Windows, or do the reverse. It is a quick and easy solution for converting formats from one to another so that it's playable on any multimedia player of your choice. And it has extra features for extracting audio track from a video and converting between audio files. In addition, the software gives you video editing ability to enhance the video prior to MP4 to WMV converting.
Now, let's start the guide about converting the quality MP4 (h.264, mpeg-4) video to WMV format. Since I'm working on a MacBook Pro, so here we will take Mac conversion for example. You can also convert the MP4 to a Mac MOV format with the tool if you want to use it in Mac applications.
How to convert MP4 file to WMV file format on a Mac
You'll see a main screen like this every time you open the program:
All necessary operations are shown on the top menu.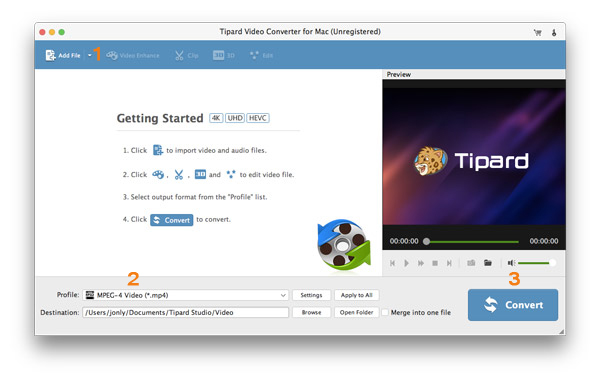 Stage 1 – Add MP4 (mpeg-4, h.264) video(s) to the converter
To do this, drag and drop the MP4 file you want to convert into the main window. Or head to "Add File" option on the top left side to load file.
You can also import a group of MP4 files and batch process to convert them to WMV using this tool.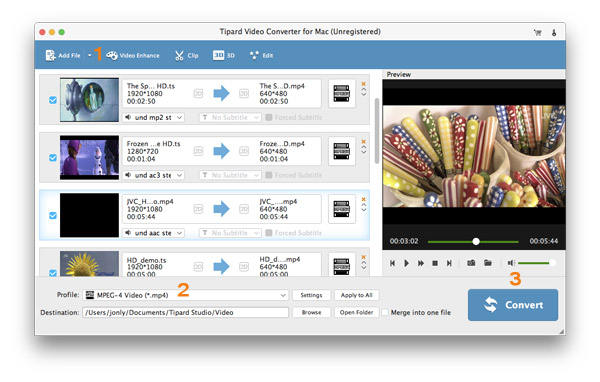 Note: By clicking the EDIT icon on the top toolbar, this will open a new window where provides some useful video editing options, allowing you to trim, crop video, add special effects, put watermark onto video.
Stage 2 – Choose format you want to export the video as
In this step, you have to choose WMV as output file type.
Click the "Profile" drop-down list, you'll see a default screen like this:
Simply find "WMV Video" profile in the General Video category and pick it.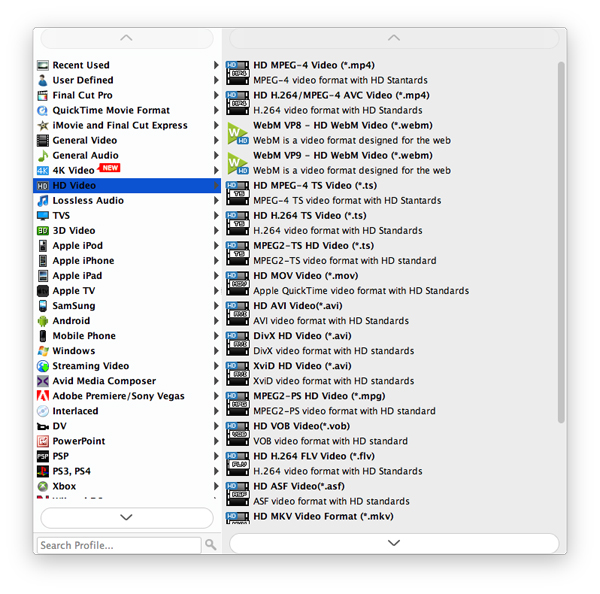 Stage 2.1 – Output control (optional)
This Mac MP4 to WMV converter allows you to adjust video & audio parameters if you feel the need by clicking the "Settings" over to the right-hand side of "Profile". Codec, aspect ratio, resolution, bitrate, fps are all available configurable for you. But this is not mandatory; the defaults are going well already.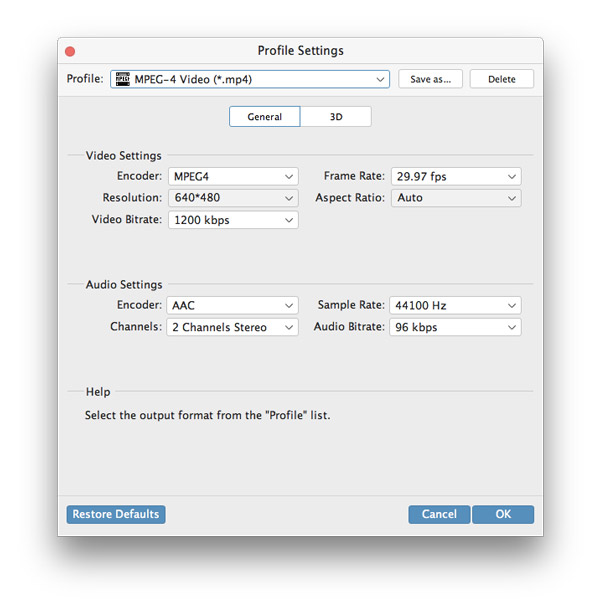 After tweaking the output settings, we're ready to save them by pressing OK to back to main interface.
Stage 2.2 – using presets
Alternatively, you can choose a preset from device-targeted categories if you happen to own one of the device profiles listed on there. This will save your time from choosing a specific format and tweaking the appropriate output settings.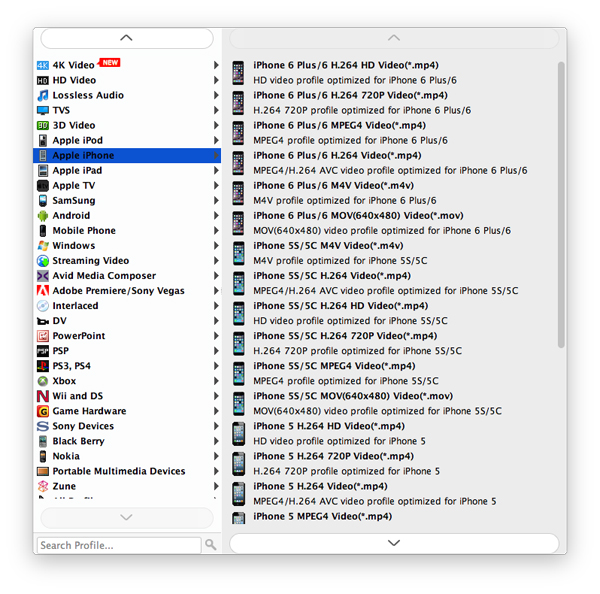 Stage 3 – Start converting MP4 video to WMV format in Mac
Now go to the "Destination" button beneath "Profile", it will bring up a small panel requiring you to save the video somewhere on your computer. Just specify a path and name the file.
Next, hit the blue "Convert" button located at the lower right side of program window to begin the process of converting MP4 video files into WMV video files on Mac.
Process times takes a while, hugely depending on the file size of the source MP4 movie and the settings you choose to export.
Some of you may want to burn H.264 videos to a Blu-ray disc so that you will then playback on Blu-ray player connected with big screen TV, for that purpose, please read how to burn h.264 movie files to Blu-ray here. The instructions is easy to follow and the process will be finished in a fast manner.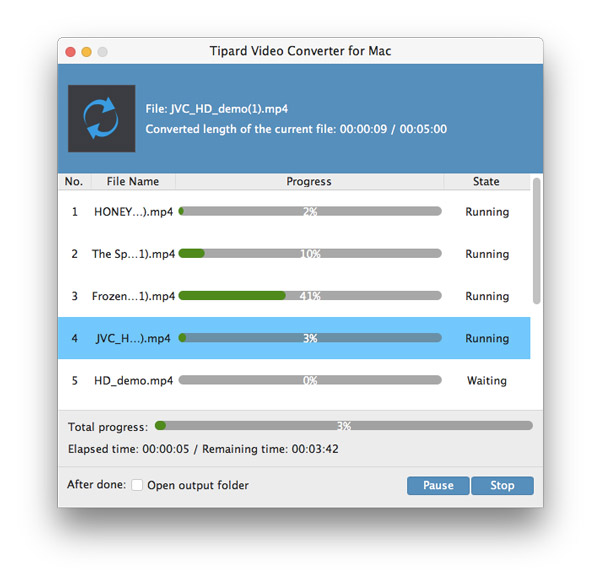 More Tech Tips
WMV to MOV Mac - convert the videos files from .wmv format to another .mov format