How to Convert AVCHD MTS to AVI File
Scenario: You took some home videos of family vacation with a camcorder, it produces the videos that end with the .mts extension. And now you want to transfer videos from the camcorder to computer and play on a media player. But the MTS videos are high definition and large size, making the playback crisp. You are looking for a reliable MTS to AVI converter to compress the file size and save to a more acceptable AVI format.
MTS is the industry-standard file format based on MPEG-2 transport stream for high definition video compression. It is often used in AVCHD digital camcorders produced by Sony, Panasonic and Canon. Videos in MTS format support both 1080i and 720p resolution. However, while most computers and video editing applications support the MTS format, it is still difficult for older devices and some media players to playback high-definition AVCHD .mts video files. See also: burn MTS to Blu-ray here.
There are a lot of MTS converters for exactly this sort of thing, regardless of the need you want to convert .mts to .avi on Mac or Windows, or to other formats. Video Converter is a piece of software what we'll use today.
It's been around for a while and offers enough features to support conversion of one format into another including MKV, WMV, MOV, MP4, AVI, FLV, MTS, MPEG, M4V. The program covers a good deal of preset profiles for handheld devices and game consoles – making it easy to convert movie files to the format required for watching on device of your choice. In addition to a simple conversion of MTS to AVI file, you can even use its advanced options to get control over the output quality and file size.
To get thing easier, here I will told you the full steps on how to convert the MTS files to an AVI format, whether you're running Mac OS X or Windows system.
How to convert high-definition MTS to AVI file format for Mac and PC
The screenshot of main interface: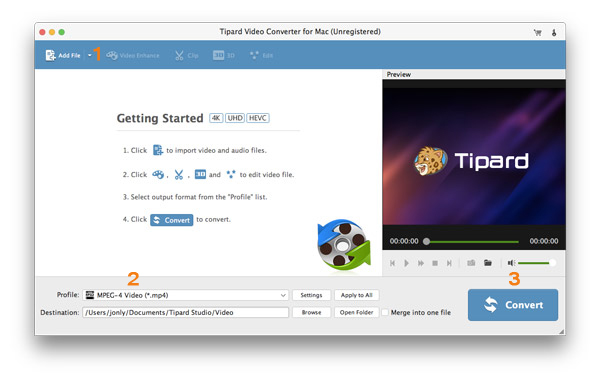 Stage 1 – Load file
As the hint saying on the blank area of program window, you simply find where your quality MTS file is stored on your Mac / PC, then drag and drop it onto the program.
Alternatively, use "Add File" button on the left side of top menu to load file.
Batch processing is an important feature of this MTS to AVI converter for Mac / PC, which lets you quickly converting a bunch of files at one time. So, here you can add as many MTS files as possible.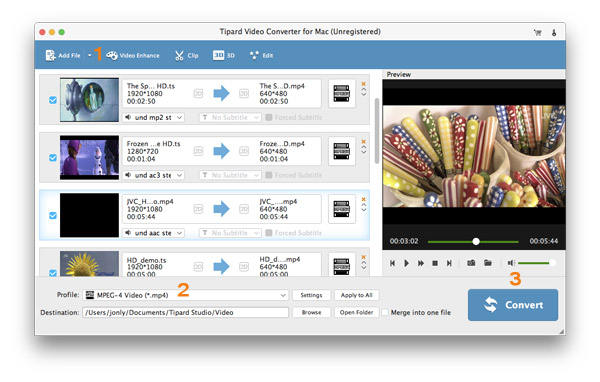 Stage 2 – Specify output format
After the MTS files added, you now go to format list and pick the AVI as output.
Click the "Profile" drop-down menu on the lower left corner of screen, this will lead you to a new window where there are a lot of file types you can choose from.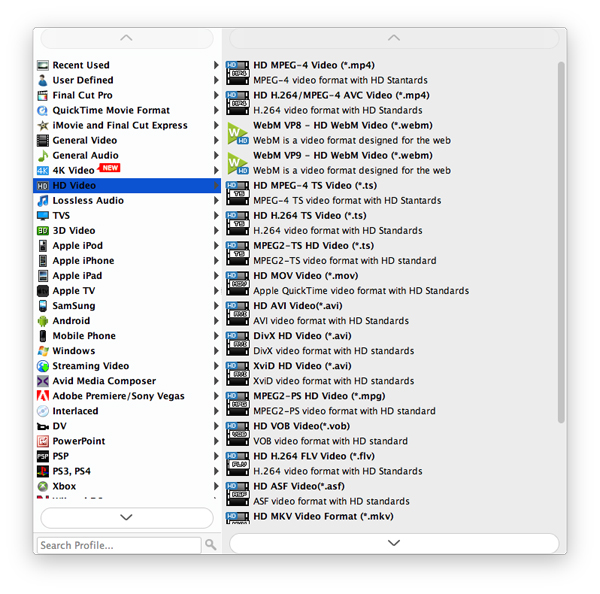 For our case, we pick General Video > AVI Video.
You can learn more about how to convert a WMV to a MOV on Mac OS X.
Stage 2.1 – Tweak output settings
This step is not necessary, just for those who want to experiment with more of the format profile.
This MTS converter allows you to go to the next Stage 3 to begin actual conversion process, however, it also gives you quick access to conversion settings for getting full control over the output such as codec, resolution, frame rate, channel, bit rate prior to conversion.
You can easily enter this mode by hitting the "Settings" next to "Profile" drop-down list.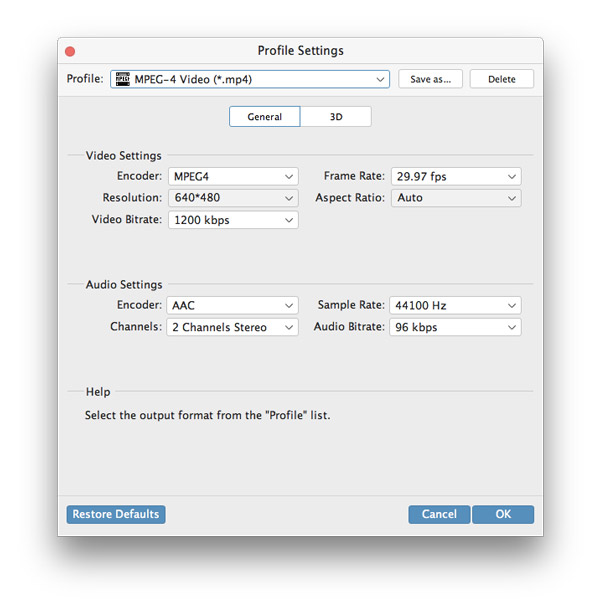 Note: A typical mistake of beginners is to set the quality of Video & Audio to "Best", which often results in a long conversion process with amount of time consuming and a big sized movie. You need to know what you're doing, or else leave them to default.
Stage 2.2 – Choose preset
You can apply device preset if you desire as output instead.
The software comes with a group of preset profiles for sort of different purposes including Apple, Sony, Samsung, HTC, Microsoft, YouTube, Facebook. Find out more about AVCHD to YouTube here.
This is very convenient if you just want to convert the AVCHD MTS video file from camcorder to something you can play in iPhone 6, for example. All you need to do is highlight "iPhone 6" profile in Apple iPhone category, all of relevant settings such as resolution, codec, kbps, fps and others are automatically set to give you a most suitable output.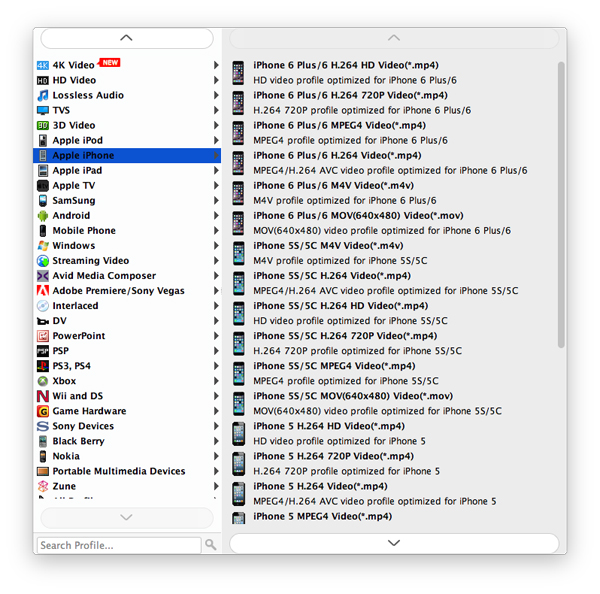 Stage 3 – Start converting MTS to an AVI format
When you have the output configured, you can go ahead and press blue "Convert" button on the lower right corner of main screen to begin the converting process in Mac or PC.
Sit back and relax, you're done.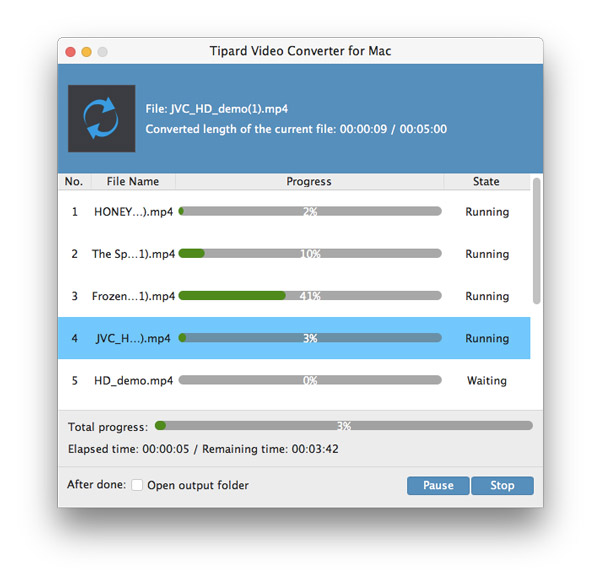 During the MTS to AVI converting process, you can follow the status information of it via the progress bar that appears at the bottom of the video item.