How to Extract Audio from MOV to MP3 File
With wireless networking technology jumping up, taking a mobile portable device to enjoy music becomes a common thing. We may be likely to listen to latest album song from Spotify, iTunes Store, Pandora and more. However, if you have a collection of live concert video that ends in .mov, is there an easy way to extract the sound track from the big MOV video and save to just MP3 audio, so you then listen to it on MP3 player?
Why rip QuickTime MOV into .mp3 audio file?
There are several reasons why you want to get the audio out from MOV file. One of the top reasons is you want to create MP3 from MOV video to work with a portable music player. You may also just want to rip the audio to add sound tracks to your digital songs library on computer. Another important aspect is that MP3 is the most popular audio format, which is supported on everything from Apple, Windows, to Android and other multimedia players. Read next: how to convert FLAC audio to MP3 format on Mac.
Windows & Mac: MOV to MP3 audio converter
The weapon of choice in this tutorial is Video Converter. It's a lightweight application featuring a simple interface that's enough to get anyone to understand how to use. It converts QuickTime .mov to a MP3 format for Mac or PC easily without losing quality. As a universal application, it supports large array of video formats as input and rip to audio tracks with different format you need, and lets you convert between video formats. There are a host of preset profiles you can choose from to simplify the task when you try to convert the video for use on a device of your choice.
USER GUIDE
If you have large number of MOV collections and intend to burn to Blu-ray, please check MOV to Blu-ray article.
Stage 1 – Loading the MOV Files
Launch this MOV to MP3 converter for Mac / PC. In the main screen, click the "Add File" button at the upper left side to load your QuickTime .mov movie files. Or drag the files and drop into the program.
After you have files imported, you will see all video items shown on the screen sequentially.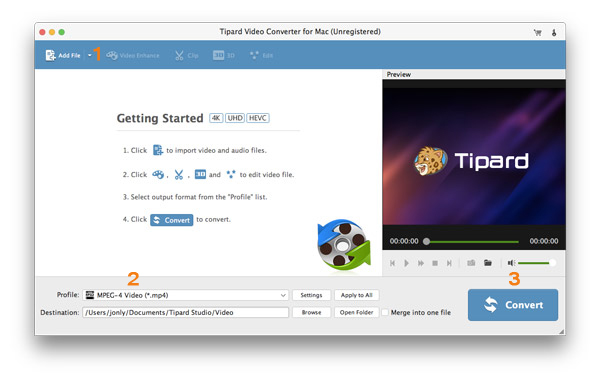 Stage 2 – Choosing the Desired Format
Now that we have the file in the program, we need to set the MP3 format as export file so that we can then convert the MOV file in the next step.
To do this, click the "Profile" drop-down menu (marked #2) to enter Format profile window as shown below.
By the way, if you just wanna convert videos from MOV to MP4 on Mac, the first time you open up the program, you can even ignore this step. The default "MP4 Video" option is ready for you, with all relative settings optimized behind.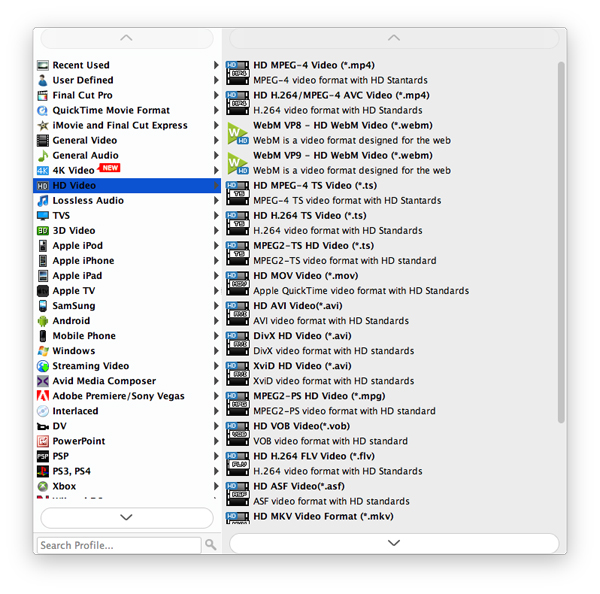 Next, select "General Audio" > "MP3 Audio".
Using Preset
To make your conversion much easier, you can choose to select a device preset options as output. For instance, if you want to convert MOVs or other files for watching on Apple iPod, you simply click the "iPod" profile in "Apple iPod" category and you're off. The same goes for Sony, Samsung, HTC, Motorola, Microsoft and other popular devices.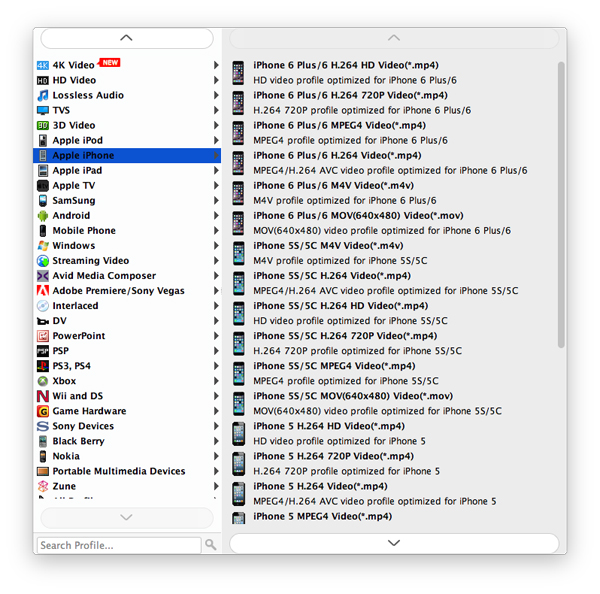 Stage 3 – Ripping the MOV Video
Now that we have configured the output profile we'll convert the MOV files to MP3 file format.
On the lower leftcorner of interface you will see a "Destination" button. Click on that button, it will show you a small panel, on there you specify a folder along with a file name with the new created file.
Next, click the blue "Convert" button (marked #3) to begin extracting audio tracks from MOV to save in .mp3 audio on Mac and Windows machine.
Relax and let the software finish its job. Your final MP3 music files should be complete in a few minutes.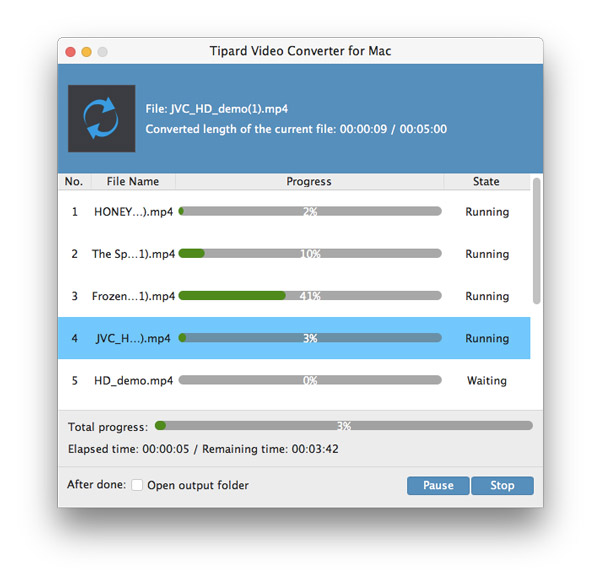 More Tech Tips
MTS to MOV - Take AVCHD .mts videos out of camcorder and transfer to .mov format