How to Convert VOB to MP4 File
VOB is a "Video Object File" from a DVD disc and typically contained in the VIDEO_TS folder. It is the core file of a DVD disc which contains the majority of data - video, audio, subtitle, menu and navigation contents. There are two other type of companion files (.ifo, .bup) you can find in VIDEO_TS folder except for the VOB file. The IFO files contains all necessary meta data about how to navigate and play all DVD content properly while the BUP files are simply copies of IFOs in case the they corrupt.
Nowadays, VOB is no longer a mainstream format for distributing videos online and offline. But in some cases there is still a chance you come across videos with this file type. As your phone/tablet probably won't recognize VOB files, let alone the Mac-based applications and devices, converting VIDEO_TS folder videos consisting of multiple VOB files to MP4 on Mac or Windows is a better way for things around the world.
Today, I will show you a reliable and powerful video converter for both Windows and Mac to be able to convert .vob to .mp4 format, or to other modern file types. Video Converter is the tool to go. It supports huge numbers of video files as input, and converts to virtually any type of formats such as MP4, AVI, WMV, MOV, FLV, MKV. It is not just the video-only program, allowing you extract audio from a video and save file in a either MP3, FLAC, WMA, M4A, WAV, AC3, MKA, or ACC format and more (see an example of MP4 to MP3 conversion here). Besides, a built-in editor includes the ability to trim and crop videos, add effects and more.
Download the right copy of this VOB to MP4 converter and follow the wizard' prompts on the screen to complete the installation.
Now, we're going to guide you through the steps of the process. See also: MPEG to MP4 converting on Mac.
How to convert videos files in VOB to a MP4 format on Mac and PC
The program presents you a main screen like so below once you fire up it.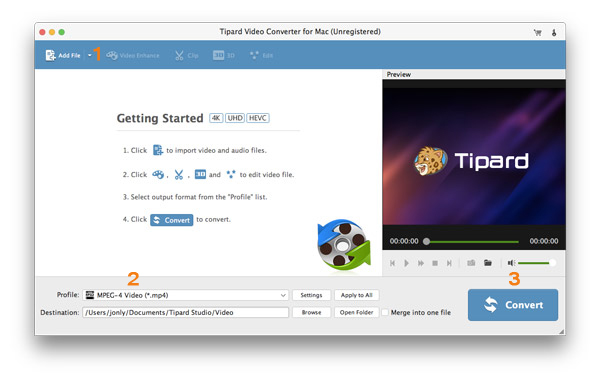 Stage 1 – Selecting VOBs
Adding .vob source files is easy with the program's drag-n-drop feature. Simply drag all of MPEG-2/PCM or MPEG-2/AC3 VOB videos you want to convert and drop into the interface.
Alternatively, go to top menu, and click "Add File" option on the left to import files onto program.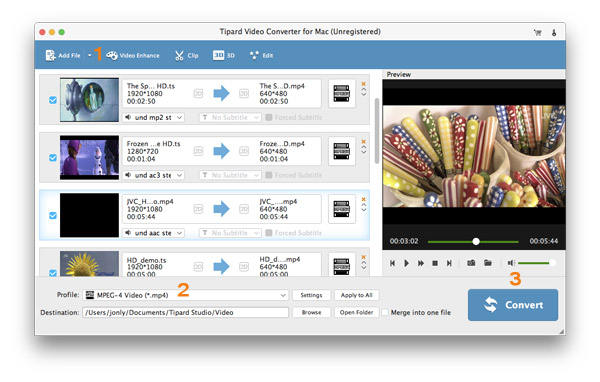 Stage 2 – Setting up the Output File
Note, this VOB to MP4 converter for Mac and Windows set the default output format to MP4 the first time you launch it. So, here you can leave things unchanged.
But you can still experience with the format choosing. Go to the "Profile" drop-down menu, you will see something looks like this: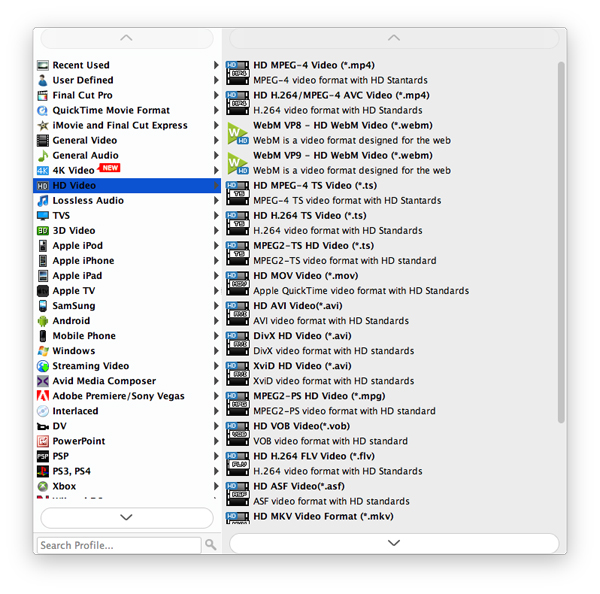 Next, choose General Video > MP4 Video.
Stage 2.1 – Tweaking conversion settings
This is optional.
Click on the "Settings" to the right side of "Profile" to enter profile settings panel.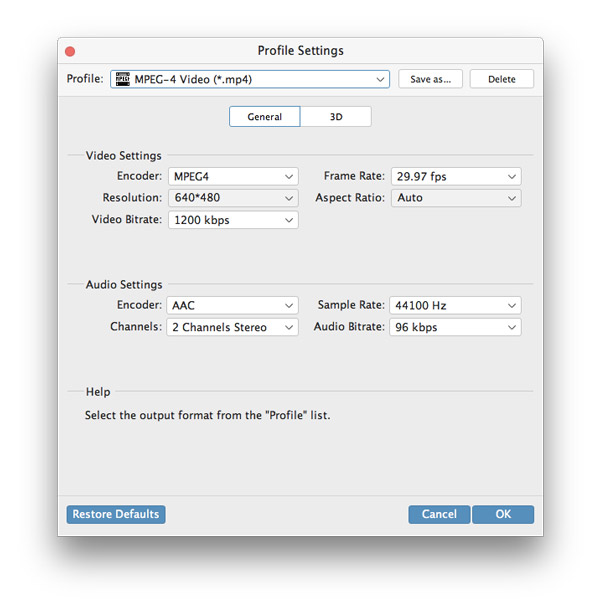 The default settings for converting VOB to MP4 file is good enough, you shouldn't need to change anything here.
But you still can experiment with several encoding options such as codec, kbps, fps, resolution until you find one that suits you, as long as you know what you're doing.
Stage 2.2 – Picking preset
It's also important to note that the application provides device-target presets for exporting video to a video-capable device.
When converting (VOB) video to watch on an iPhone 6 (plus), for example, you simply click the "iPhone 6" preset, everything will automatically be optimized for you.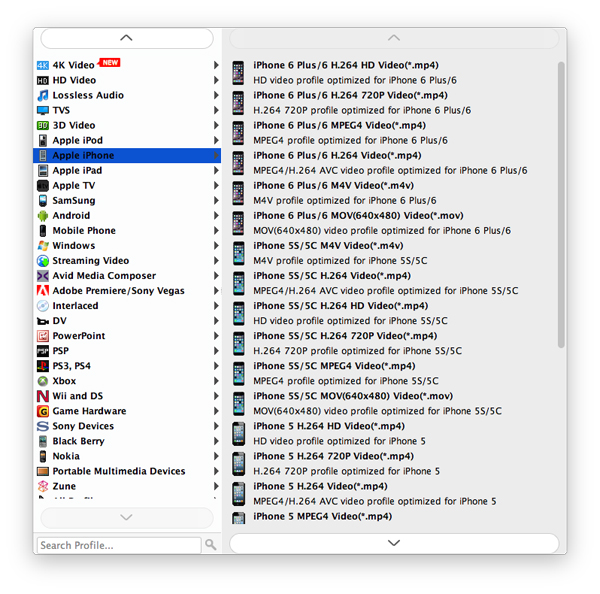 Stage 3 – Editing the video
This stage is optional.
You can find additional options for editing the video prior to converting the VOB by clicking the EDIT ICON on top toolbar on main screen – including those for trimming the video to get a part with exact start and end time, cropping the video to remove the edge on the side, applying special effects for video, and adding personal logo or watermark onto the video.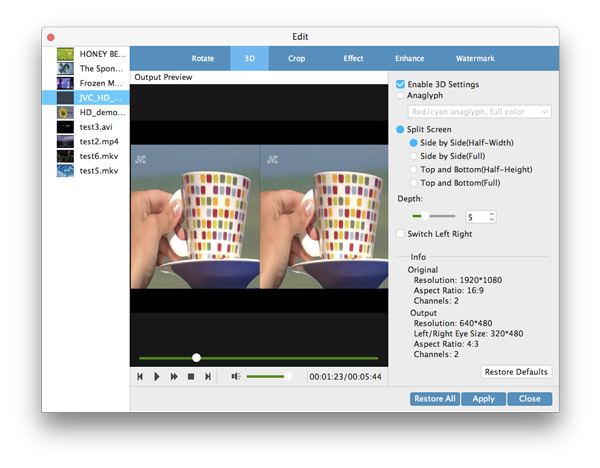 Stage 4 – Converting VOBs on Mac & PC
When you're satisfied with all operations in previous stage, we're ready to convert the VOB to MP4 video file on your Mac or PC machine.
Go to the bottom side, hit the "Destination", this will present you a small panel where you need to specify the destination to save the exported file.
After that, you click the "Convert" button to begin the conversion.
The VOB to MP4 conversion will start. You can see the conversion status through process bar on the interface like this: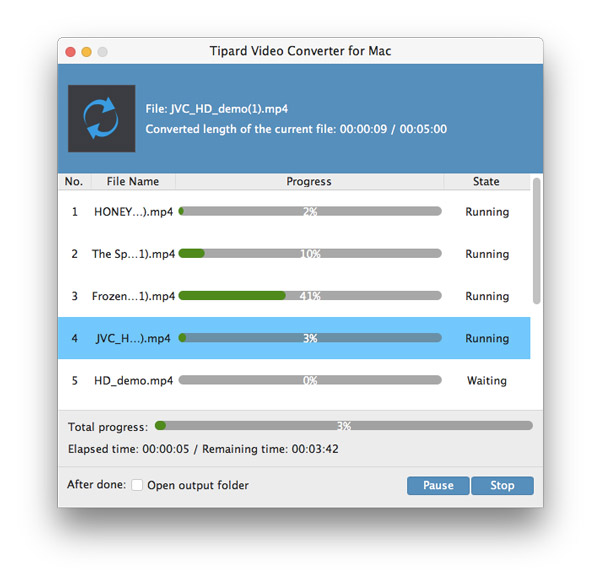 That's it! When the process complete, you're ready to play the new MP4s on your desktop, game console or any portable mobile device.